Joe Beaver wrote:
I have a really nice piece of Macassar Ebony that I have decided to build a guitar for myself with. The only problem is, it is a small piece of wood, only big enough for a 3 piece back, and it is flat sawn. I have some quarter sawn macassar that I cut up for the sides. It should work fine.
Now the problem. Once the back wood was resaw it became unstable. Even after trying heat and then months of pressing it with weight, it still wants to look like a potato chip. I am afraid to use it as is, but it is to nice looking to pass on.

So, I was thinking if I laminate some stable, quarter sawn Indian rosewood to the macassar it should be much better.

My questions are:

What thicknesses of the laminates would you use? I typically shoot for a finished back thickness of .12" to .13" Sound about right for a laminated live back guitar? Maybe .05" for the macassar and .07" for the indian rosewood?

What glue/procedure is best to laminate with? (I don't have a vacuum press)

Would there be any advantage in using a layer of nomex in the laminate and doing it with epoxy as if it were a double top?
I've laminated many backs. These days, I do for all my more expensive work, I use solid for my cheaper guitars! The bottom line is - if you want to do this more than once, get a cheap vacuum bag set up. Once you do, it becomes very simple.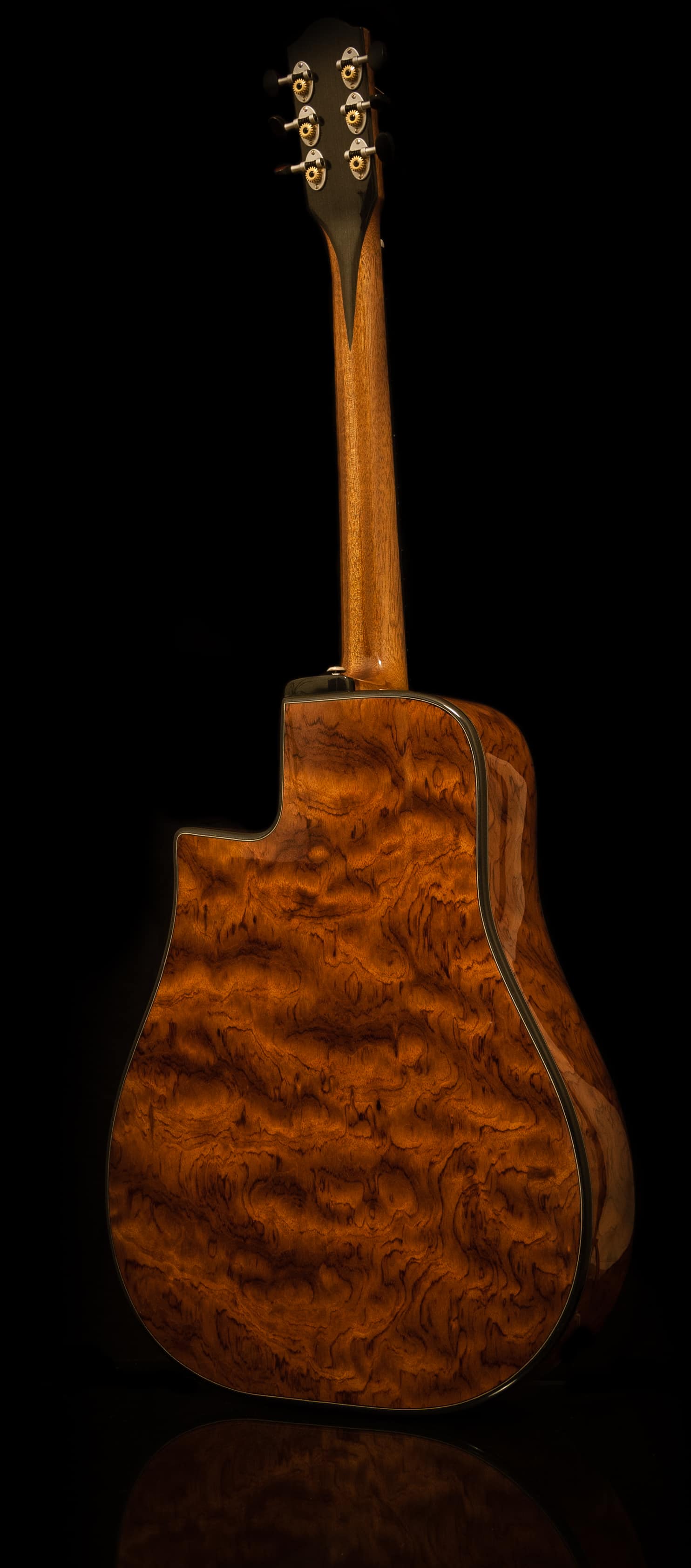 For core materials, you can use whatever you like. Nomex will make a lot more work and may even make a inferior back. A few Classical makers have done this, and most have abandoned this approach. My first few laminated backs, I used reject soundboards as the interior core. The main thing is, if you are concerned about stability of your outer material, you do need to make this "posh ply" to some degree. You can cross grain with cheap mahogany veneer, or with a material like silk or I've even used shoji paper.
If you really want to make a lot of work for yourself, you can laminate an arched back!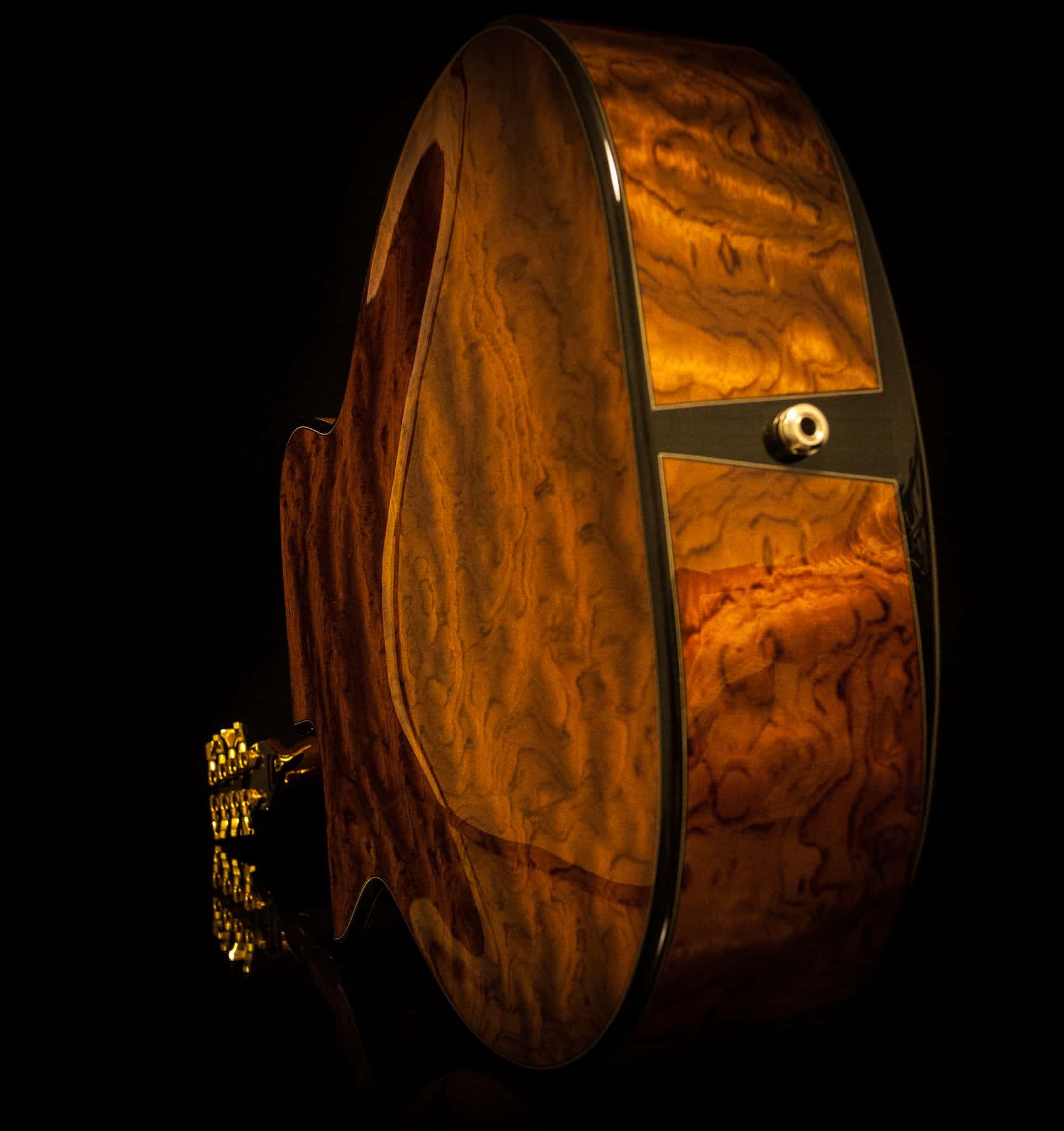 The process is something I may well make a video about someday, but that back is a laminate of spruce, maple and bubinga veneers. Looks nice though...
Glues - use whatever you like. Some like epoxy, some unibond, some PU, some titebond. They all work, they all have pros and cons.