Dave and I have been working on a series of Dreadnoughts built from Australian (or more to the point Tasmanian) timbers.
This first one is Native Olive. (Notelaea ligustrina)
Quite difficult to source and if you can get hold of it the lumber is prone to heart shakes and worm holes. It also contains a natural wax which makes it a bit of a beast to run through the drum sander. However, from what I've seen so far it'll be worth the hassle.
However it has a very nice tap tone to it, similar to the rosewoods but with more bottom end than anything I've got in the stash (including Brazilian)
It is about the same weight as the rosewoods. This weighs in at 894 grams without the top - back at .090" and sides at .080", Mahogany neck and end block and linings.
What it'll sound like in an instrument is anyones guess. Tim Spittle has one three quarters finished and there's this one. (as far as we know no-one has a completed a N Olive yet )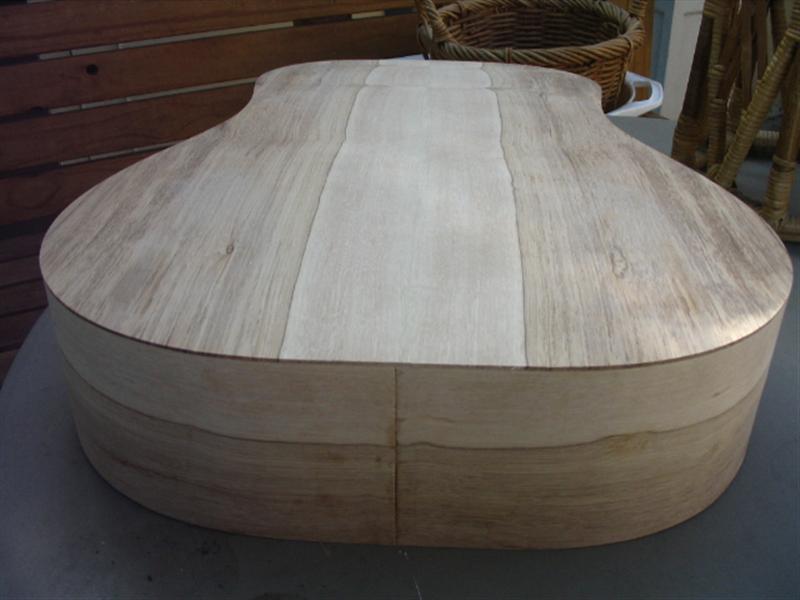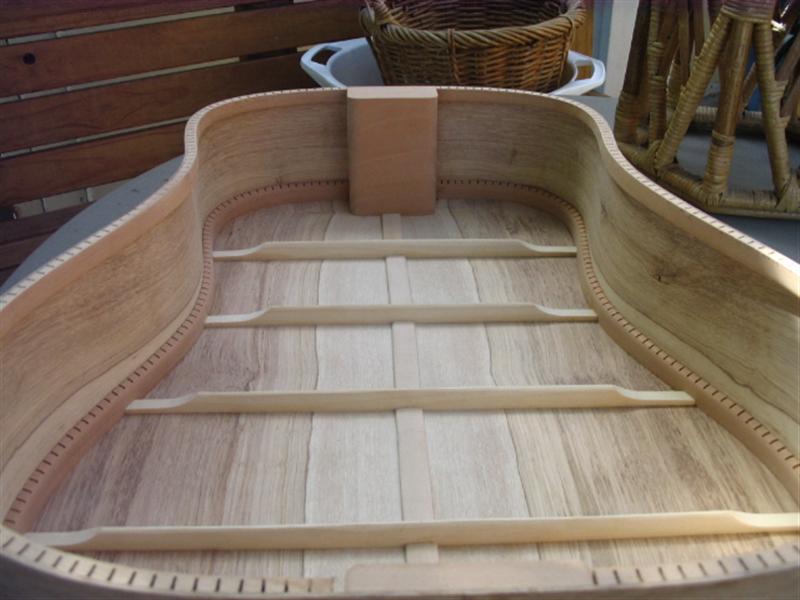 You can see some of the worm holes in the side of this pic.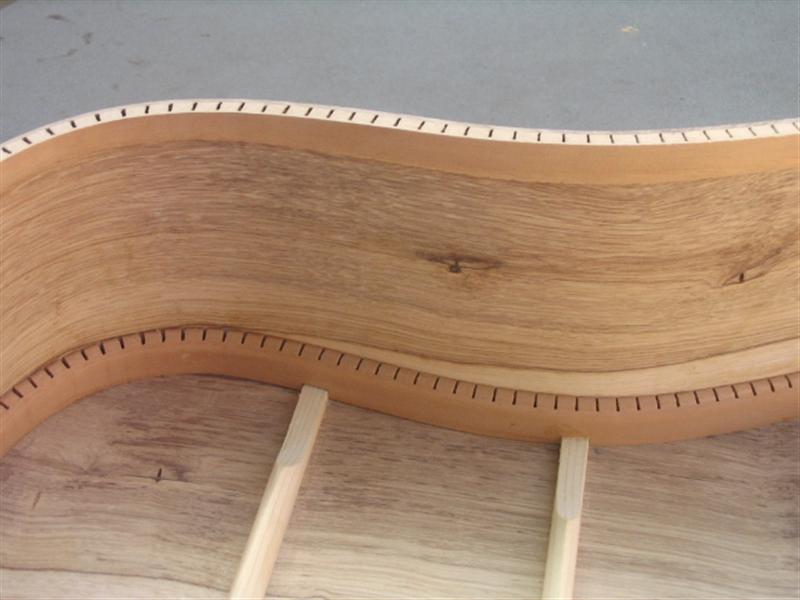 The next one is Tasmanian Black Heart Sassafras.(Atherosperma moschatum)
Similar in weight to Mahogany (just slightly heavier) and at this point in construction has a similar sound to a Mahogany dread that we're building. It has that woody sound that makes me think it will have a similar mid-range punch to Mahog.
The Black Heart is a fungus which occurs in some trees and is generally sought ofter by woodturners. I have seen a pic of a Sassafras guitar but it hasn't been used extensively in Australia.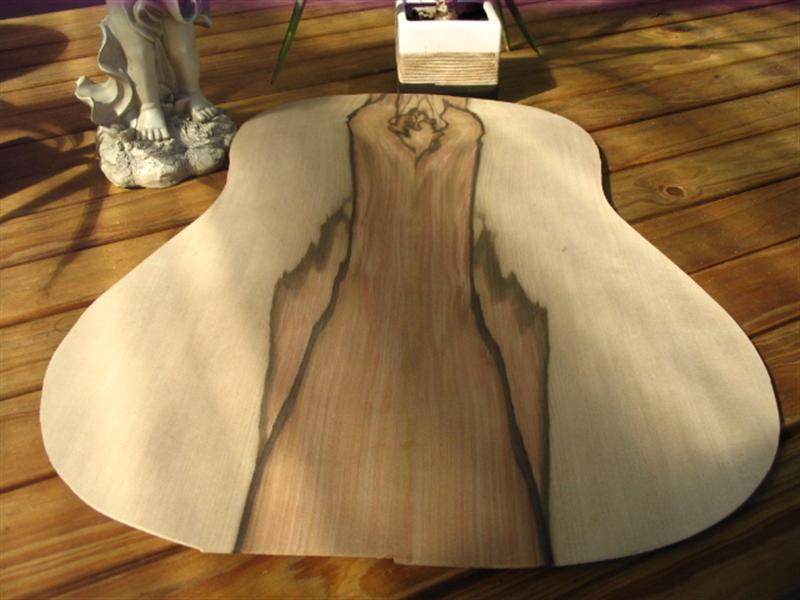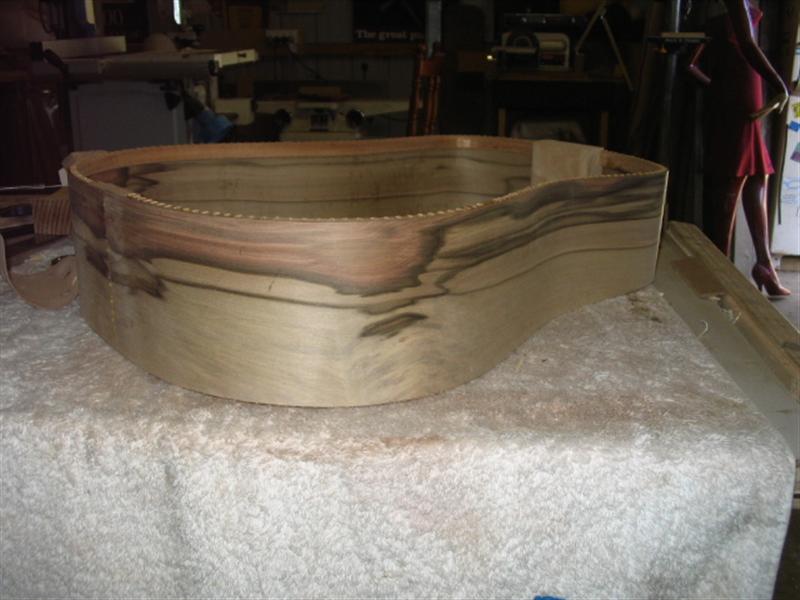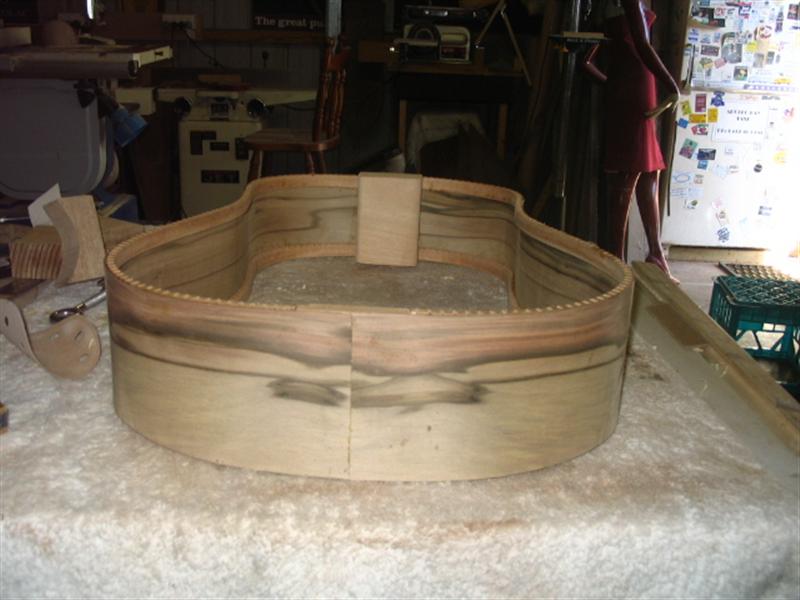 The last one is Tiger Myrtle (Nothofagus cunninghami)which most of you will have seen before.
Myrtle is the predominant species in Tasmania's temperate rainforests but Tiger Myrtle is only found in a small area of northwest Tassie and like the Native Olive is very difficult to source.
Myrtle is a botanical legacy of the Gondwana super-continent. It is representative of species that once grew extensively throughout not only Australia but also South America and Antarctica. It can grow up to 50m and live in excess of 500 years.
It also comes with some incredible curly figuring but the straight grained, un-tigered version of this wood sounds exactly the same and is much less expensive.
Has rich bottom end and complex upper mids and highs.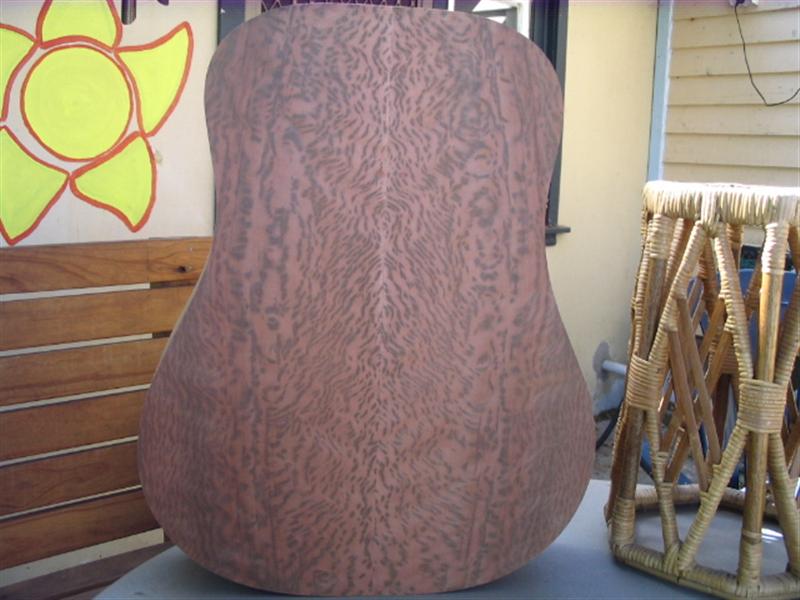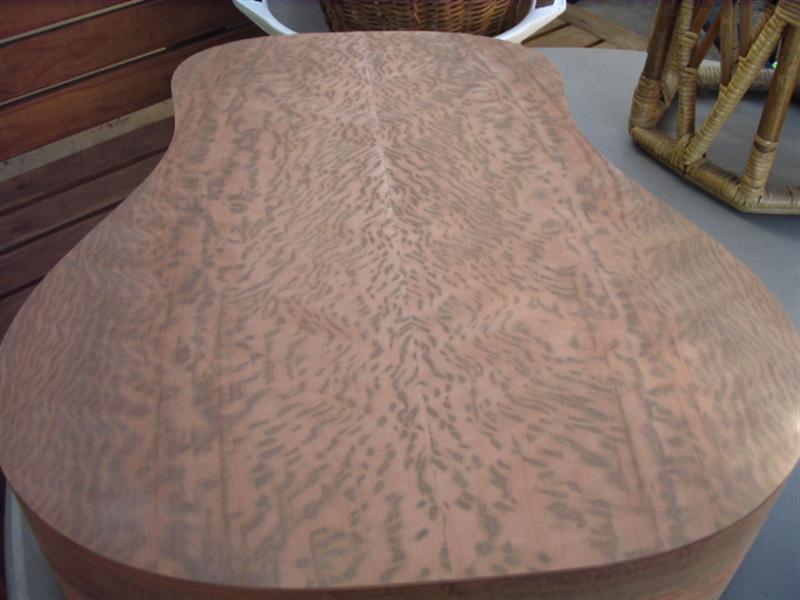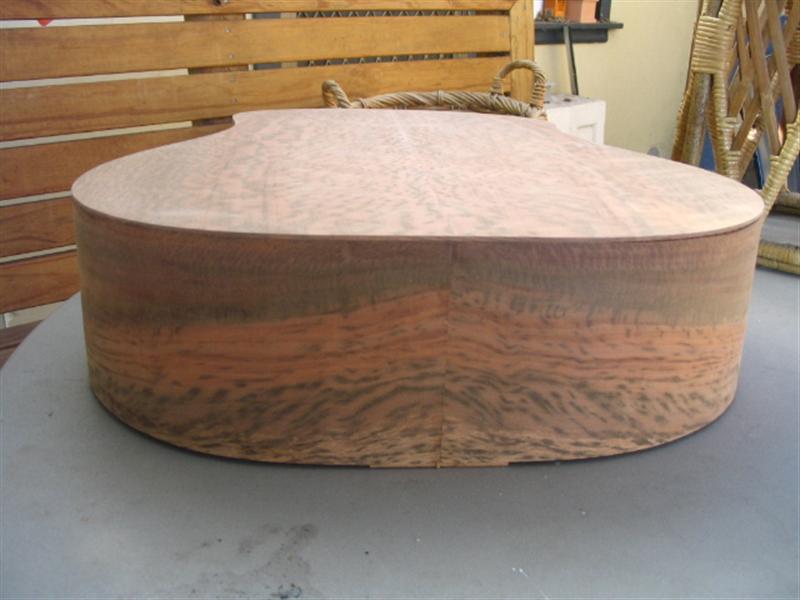 We've got another couple to start using Alpine Ash
(Eucalyptus)and Wandoo. Will post some pics of those once we've commenced.
Thanks for looking
Bob