I have #3 underway. Spruce top and mahogony back sides and neck. It's all parts from Shane, the guy that was selling cheap Martin factory 2nds (or 3rds

). There are cosmetic issues but structurally it all seems fine.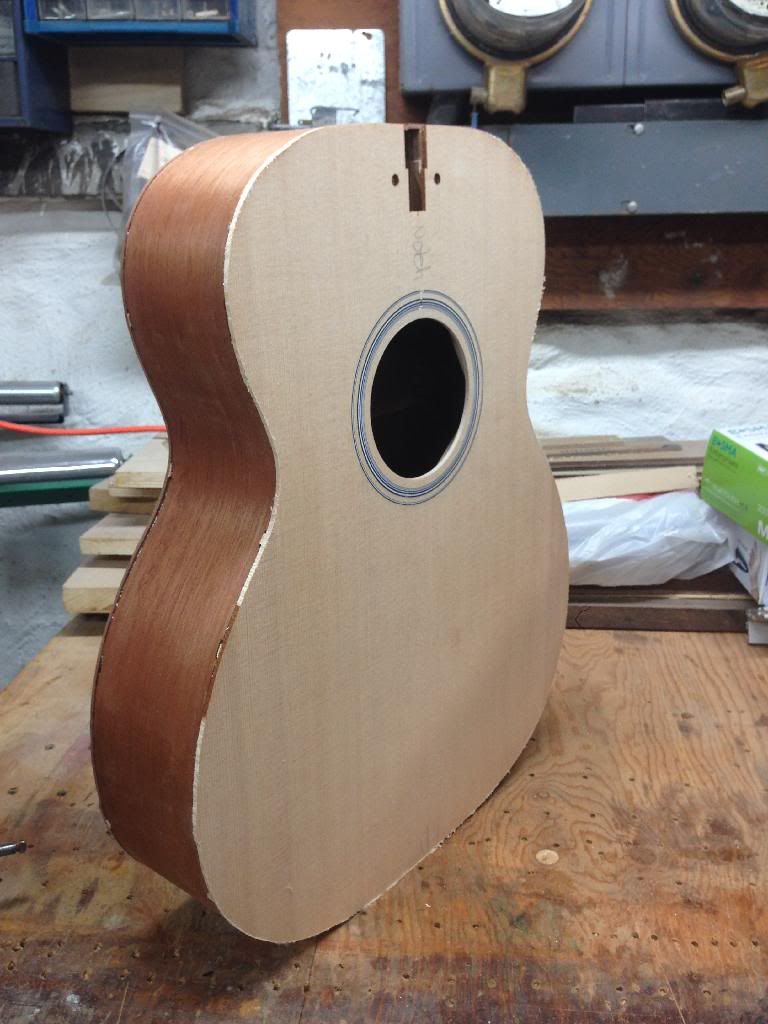 I've also been challenging myself with more inlay work. I bought the fretboard marker inlays already cut and installed them. They turned out nice.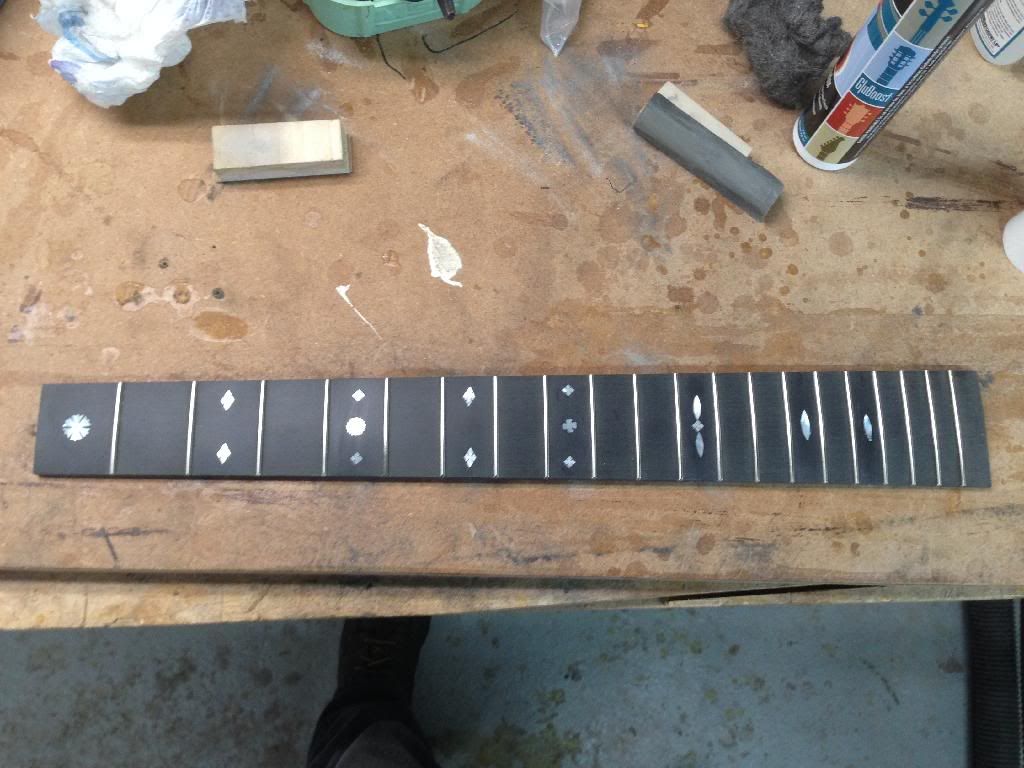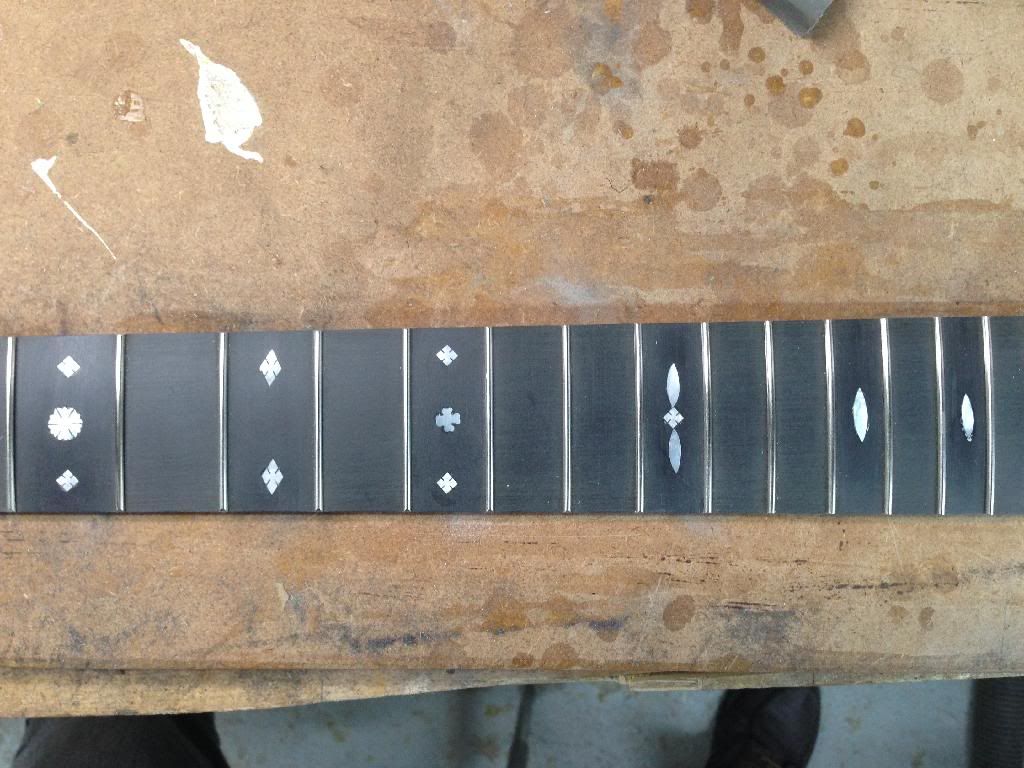 I'm planning on the torch inlay for the headstock and herringbone purfling. Not sure what I'll choose for binding yet. Probably black plastic, or maybe I'll try wood binding this time.
I'm going to try for an aged look using potassium dichromate then french polish.
Should be fun.