This idea has been floating around before. It's not my original idea, just my take on it.
I made this troji attachment for a $30 black & decker workmate. It works great and is super cheap.
I already had the workmate, scraps of wood, and foam so the total cost was around $6 for the bolts to attach it to the workmate.
I notched one side so a guitar with neck attached could be put in neck down if I needed to drill a pickup jack.
They are easy to put on and take off so they can be stowed away when not in use and the workmate can be used for other things.
Not much else to say so I'll let the pictures do the talking.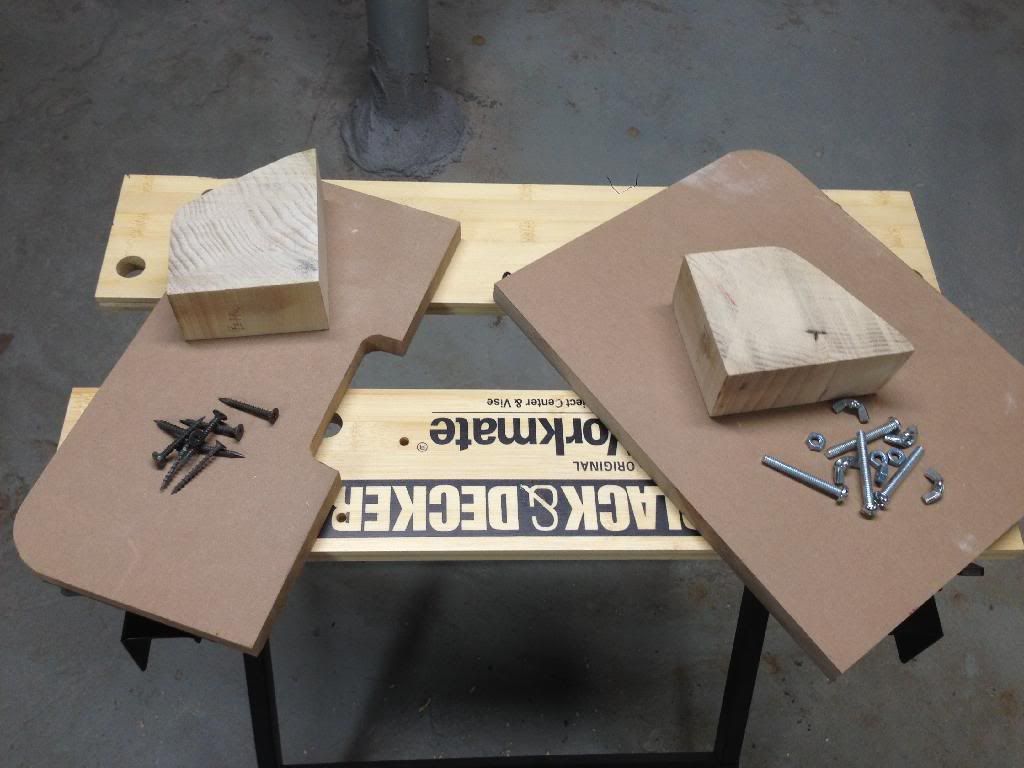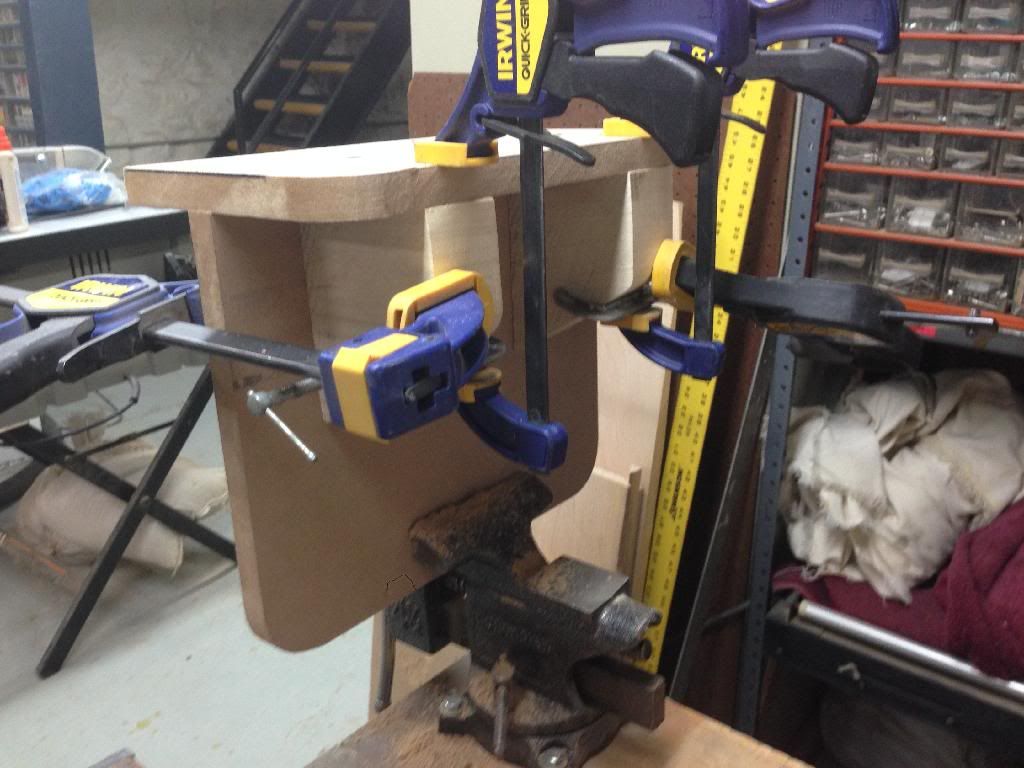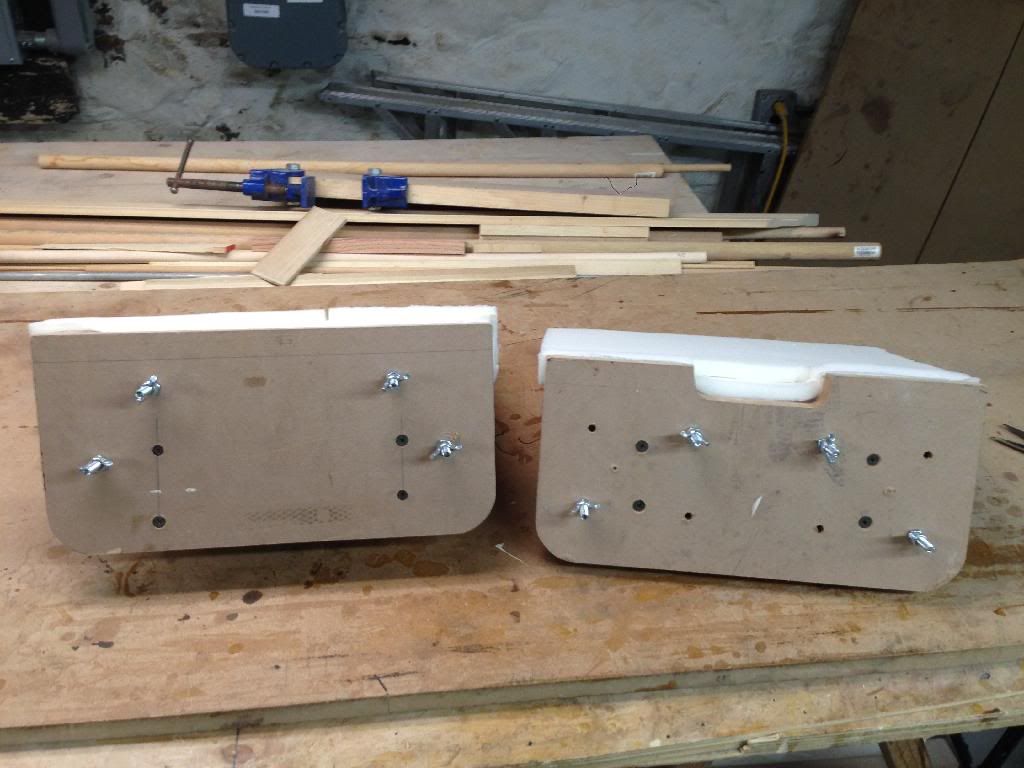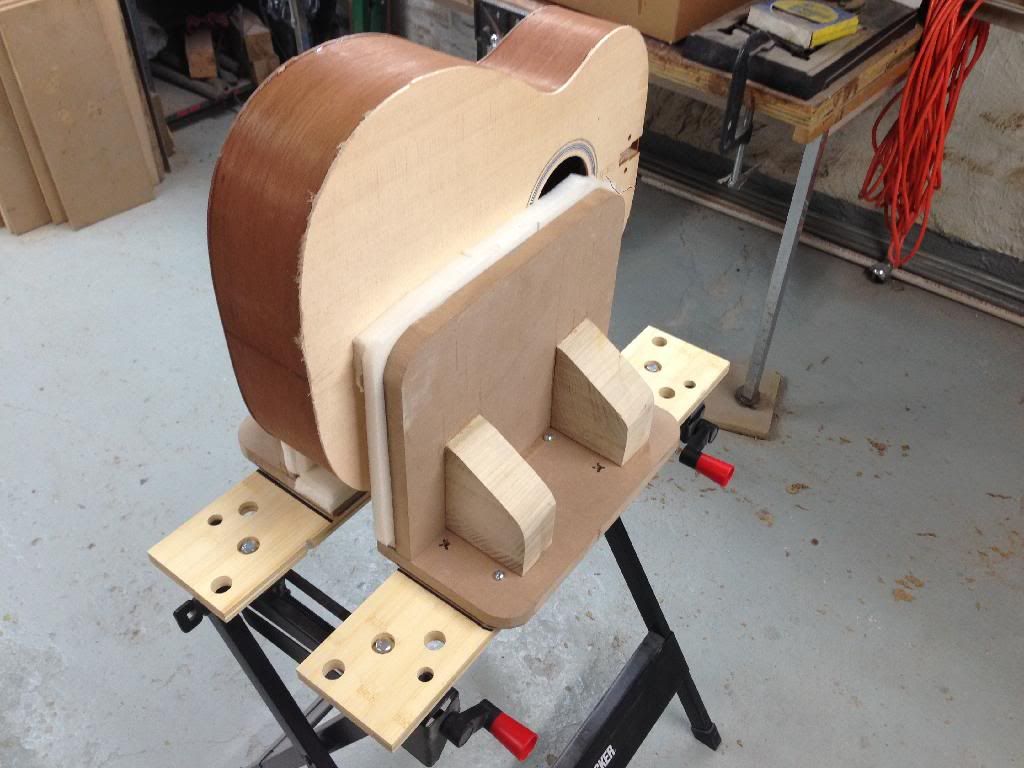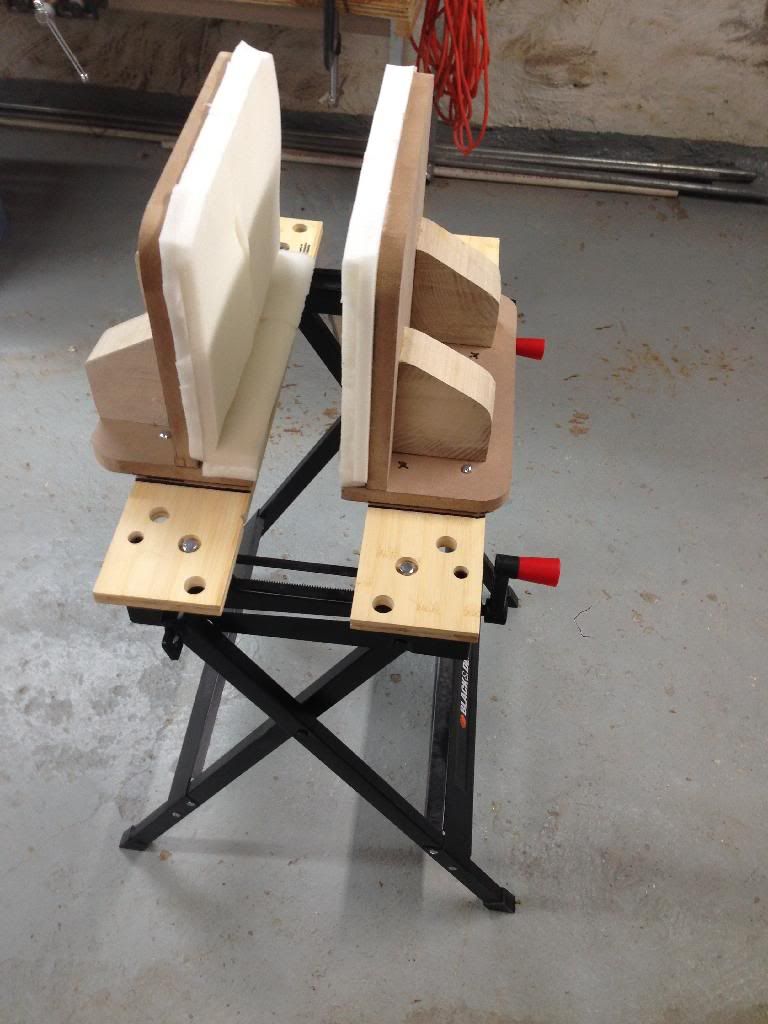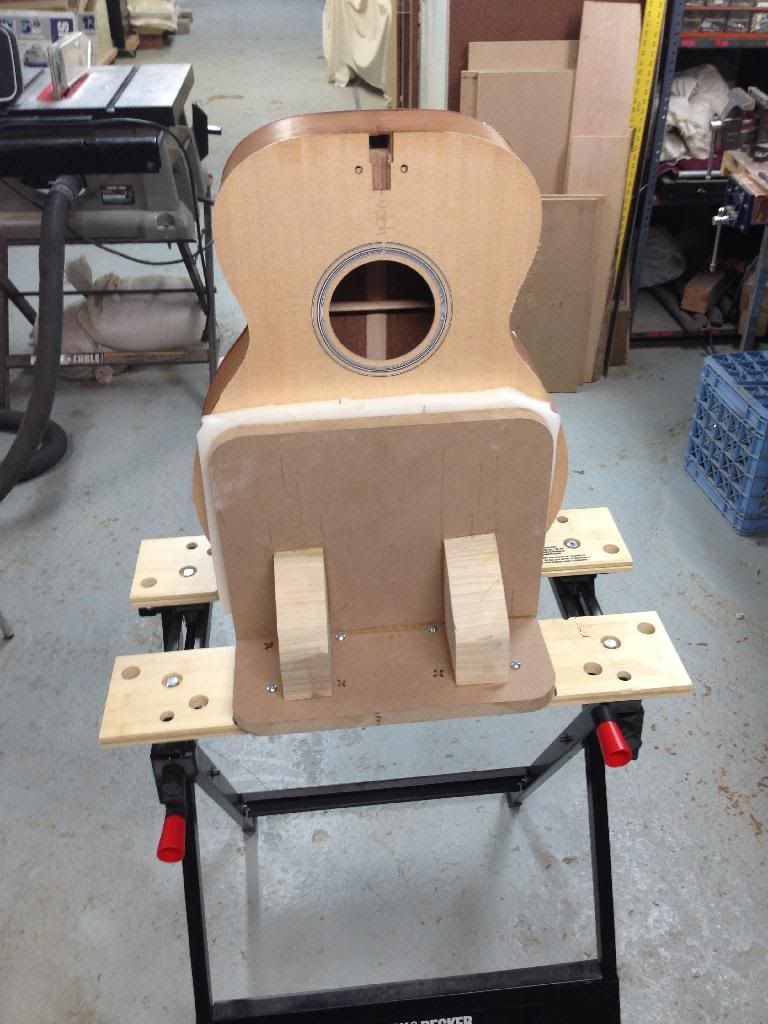 It works great, holding the guitar securely.
Oh!! And I used hot hide glue, so you know it sounds awesome. Sustain for days.