Well, I didn't get around to heat treating until Friday, because I wanted to get a bunch of knife blades ready to do at the same time, to conserve energy. So here's the chisel:
and here are the knives I did:
The gray coating you see is anti scale compound. It protects the surface from the effects of oxygen at high temps.
Here it is after quenching. The steels I used for the chisel are shallow hardening, so require a fast quenchant. Traditionally, this was done in the urine of a red headed virgin, but it's hard to find virgins nowadays, so I use a quench oil designed for fast steels. It's almost as fast as water, but without the risk of cracking, which would be very disgusting this far along...
After tempering, which is done twice at 350 degrees for a couple hours, it's back to the grinder to clean up the grinds, trying to make everything symmetrical and straight: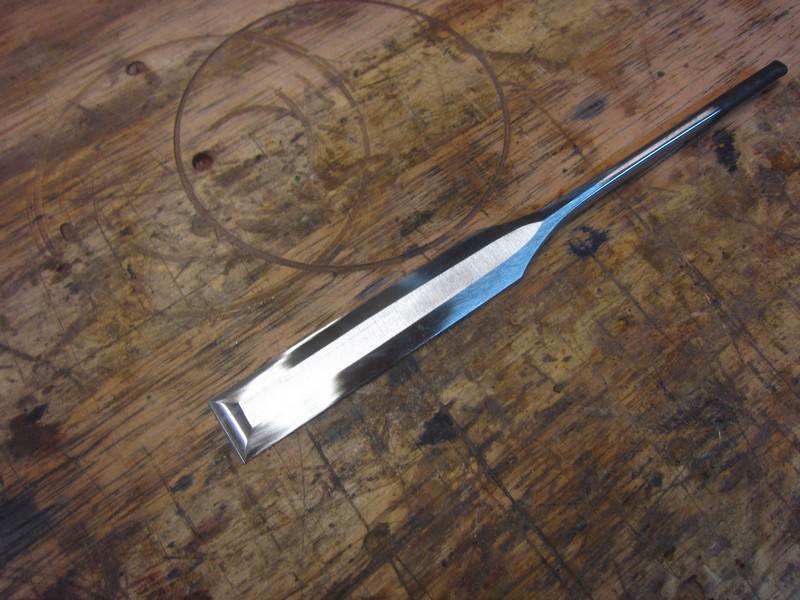 I finished up on the grinder with 240 grit, then went to 400 grit by hand: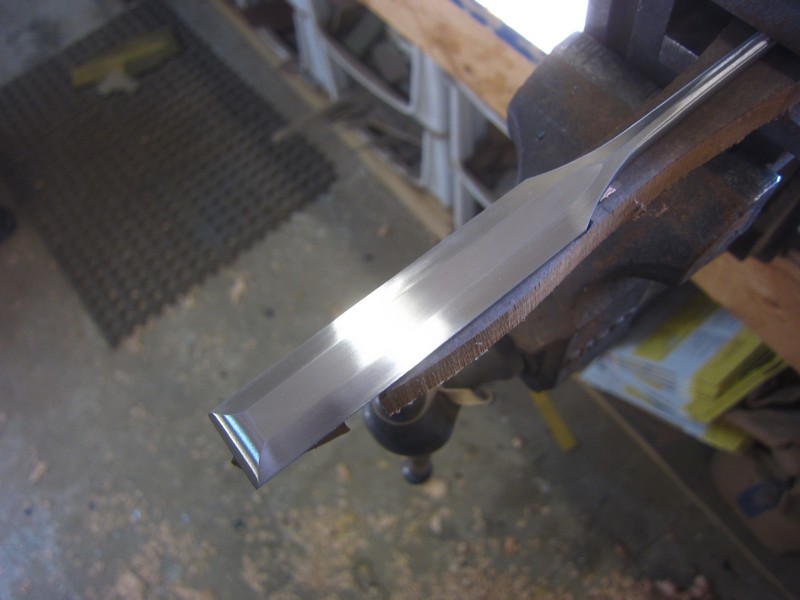 _________________
Regards,
Phillip Patton
http://www.pattonblades.com
The bitterness of poor quality lingers long after the sweetness of low price has faded.
https://hoosierbladesmith.wordpress.com