Thanks Kim!

Steve - it's the asymtote of increasing the soundboard stiffness while reducing the bracing size (yes, no bracing)....the honeycomb laminated triple-top came out more than stiff enough, and is much lighter than a "standard" top with my normal fair-curved X-bracing. All being well, this guitar could end up sounding great (or completely horrible)....we'll see....
The honeycomb center section of the top: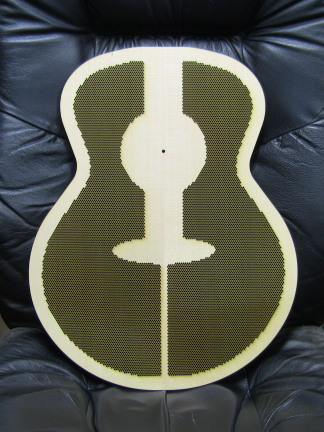 The finished top (notice the runout...but at $10 a top, I can't complain!):
The edge of the top, showing the three layers: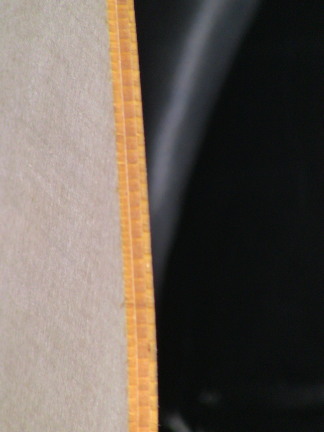 The claro walnut back/sides slab prior to jointing and resawing:
The sides being resawed:
I got 4 guitars worth of lovely flame/figured back and sides sets out of the slab, plus a lot of spare (good for boxes, pens, etc.):
Cheers for now,
Dave F.
_________________
Cambrian Guitars
"There goes Mister Tic-Tac out the back with some bric-brac from the knick-knack rack"