I found a broken headstock in the garage, with tuners on it.
I used to own an online retail business (music merchandise) and have some returns.
This guitar was damaged by the fine people at the UPS

Nothing fancy - a chinese-made Lucida LK2, retailing at about $85.
Here is the headstock...
Took the tuners out and I am going to use them to save on money...
I cut one side of the old headstock, to make a small "jig", in hopes to keep the holes spaced out correctly and also as straight as possible...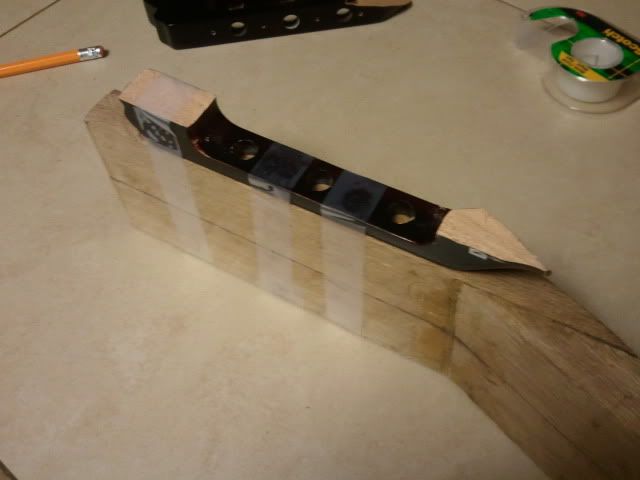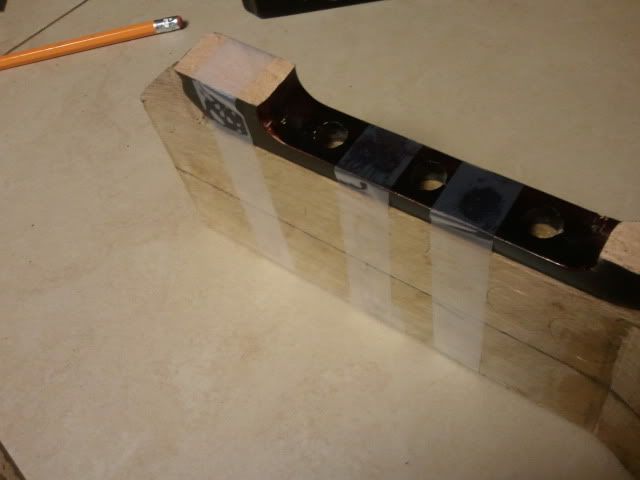 This is after drilling the holes. I tried to keep the hole on a straight line by not touching the edge of the jig hole with the bid...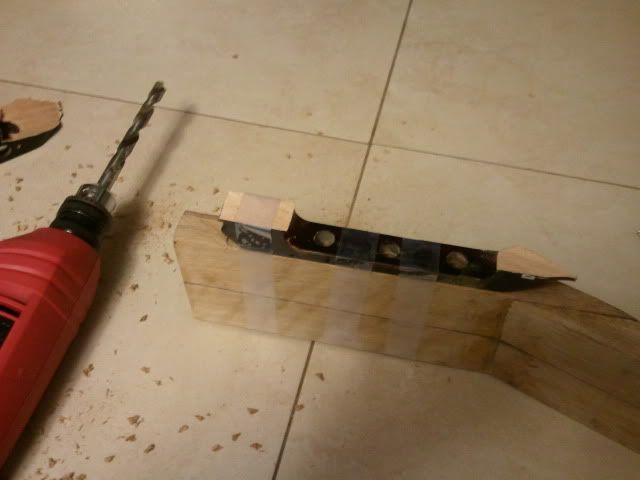 I also drilled some holes on top of the headstock to help me carve out the hollow section.
It is clear that I do not have the right tools, but I have seen this way done before, somewhere...
This is much harder than I thought.
The tuners seem to fit into the holes, but I have to enlarge the inside of the hole, so the knobs can turn more easily.
The of the holes at the bottom are a bit too far apart, but I think I can adjust that also. At least I hope so.
Also, it appears to me that the headstock itself is too long the way I sketched it on paper and on the wood.
I may have to move the top of the head (crown?) lower, so it looks more proportional. No?
Thanks for looking.