So as I wait for the lacquer on my quilted maple guitar to cure, I've finally got around to making progress on this one I started last year! Its pretty much the sister guitar to that one, with an EI rosewood back and sides and a WR cedar top. It has the same adjustable neck system and carbon reinforcement. The bracing ended up slightly different - I don't like doing stuff I've done before, so this is more like double X bracing. I also did away with the longitudinal back braces as I don't know what effect they really have.
So here it is up to where we are at the moment...
Routing the rosette
Closeup of my semi-segmented rosette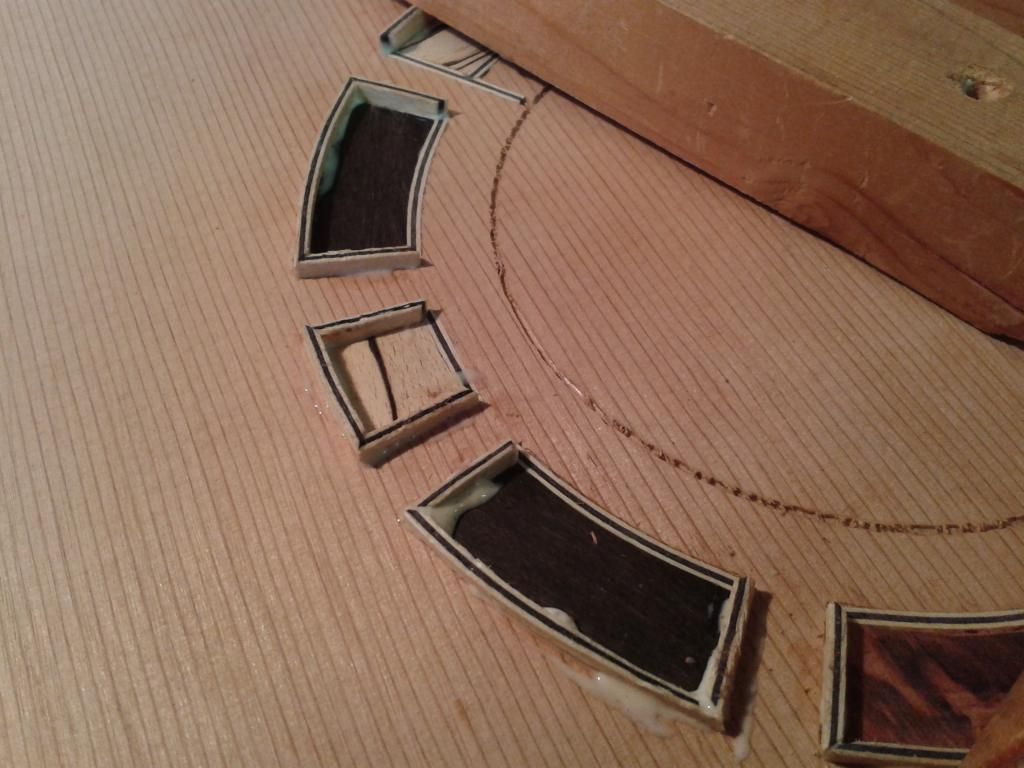 Finished!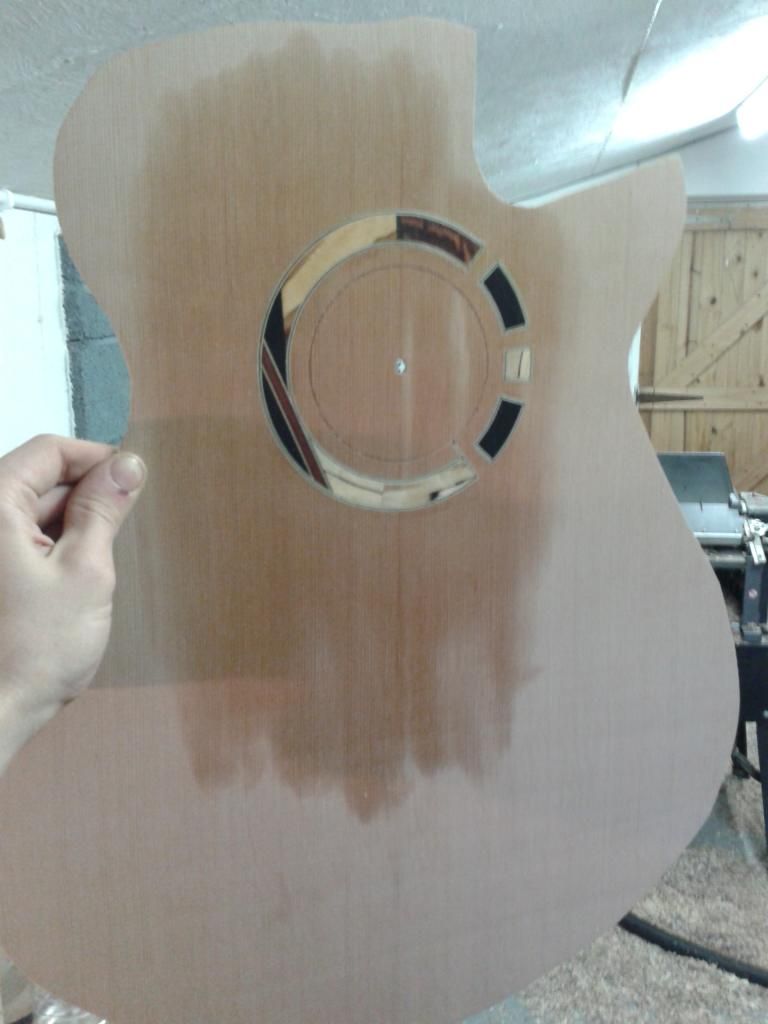 For those who didn't see my other thread, this is my adjustable neck system, based on the method Todd Rose uses (with his permission). The neck sits on a tripod type system of grub screws and bolted on as normal. To adjust the angle, you simply have to adjust the screws in the neck block... No more neck resets! The fingerboard is elevated above the level of the soundboard too.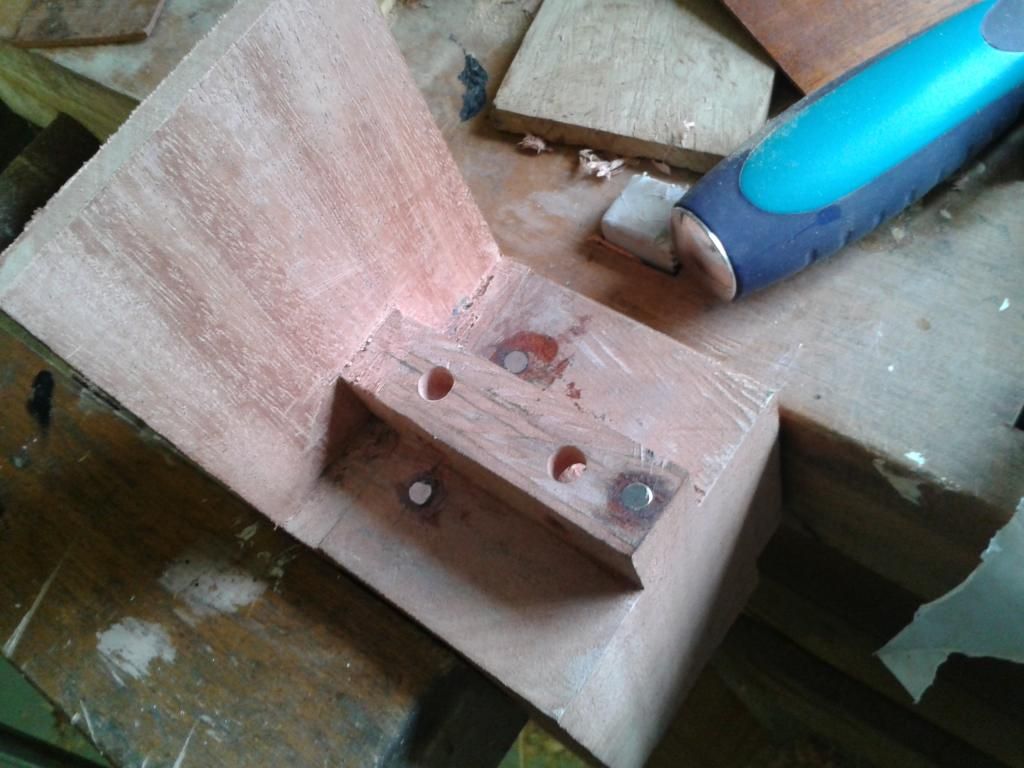 Carbon tubes reinforcing the heel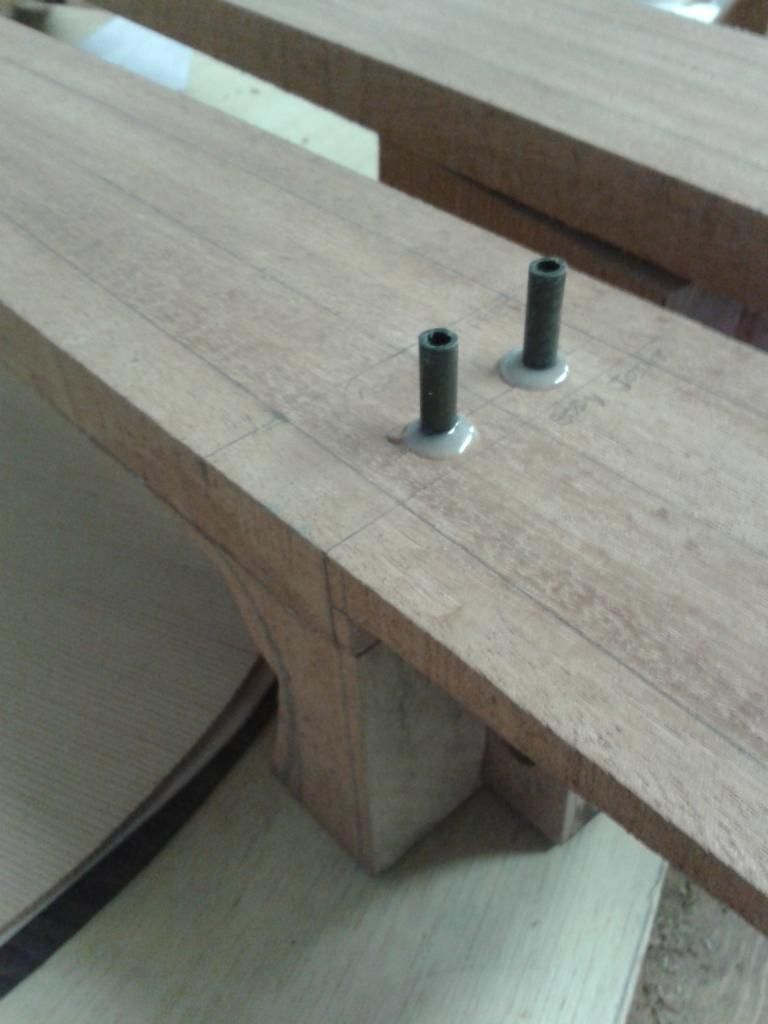 _________________
"I am always doing that which I cannot do, in order that I may learn how to do it."
Pablo Picasso
https://www.facebook.com/FenskeGuitars