Hi everyone, like the title says, this is my sixth guitar. It's a classical guitar (my third one) taking inspiration from Daniel Friederich, John S. Bogdanovich and Trevor Gore (I'm talking about the construction methods here. Aesthetically it's a melting pot of everything I like about every guitar I've ever seen, I guess) Here's the basic decription : Laminated sides and linings, four mahogany back braces, neck and body built separately, cedar top and Indian Rosewood back and sides.
It will be the same shape as this one (my second classical, that I built using some of José Romanillos' designs and construction techniques)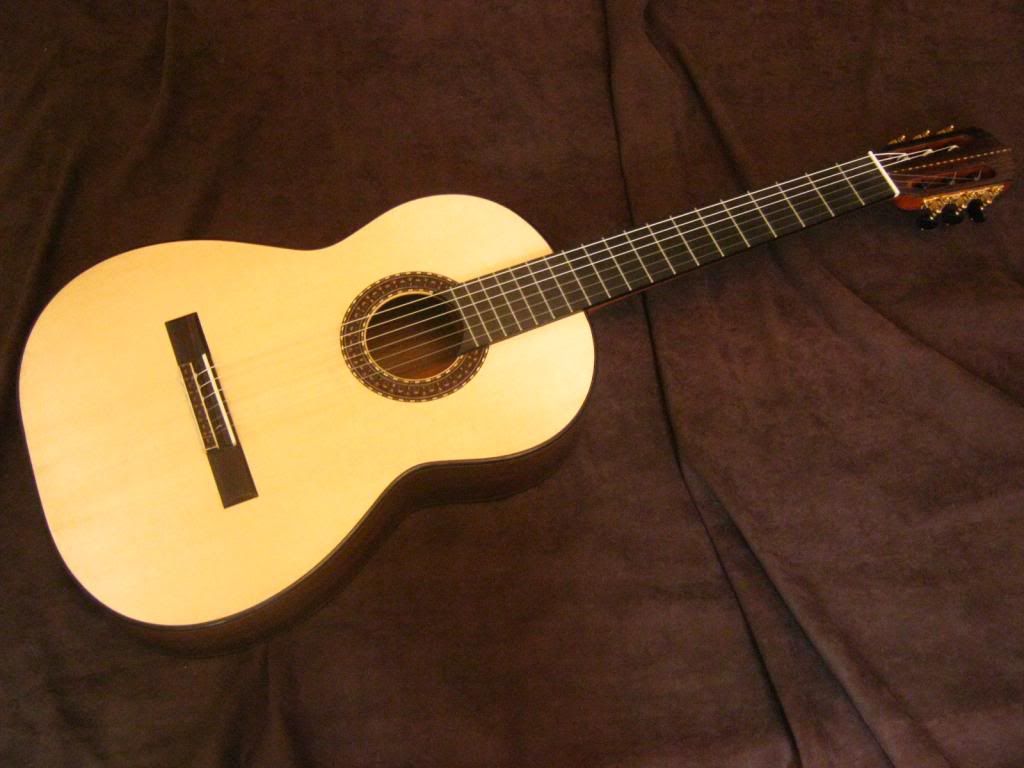 I'm going for a minimalist/efficient look, and I still haven't decided if I'm going for an elevated neck or not. I haven't seen a lot of info on how to do that.
Here's the rosette made of amboyna and eucalyptus burl :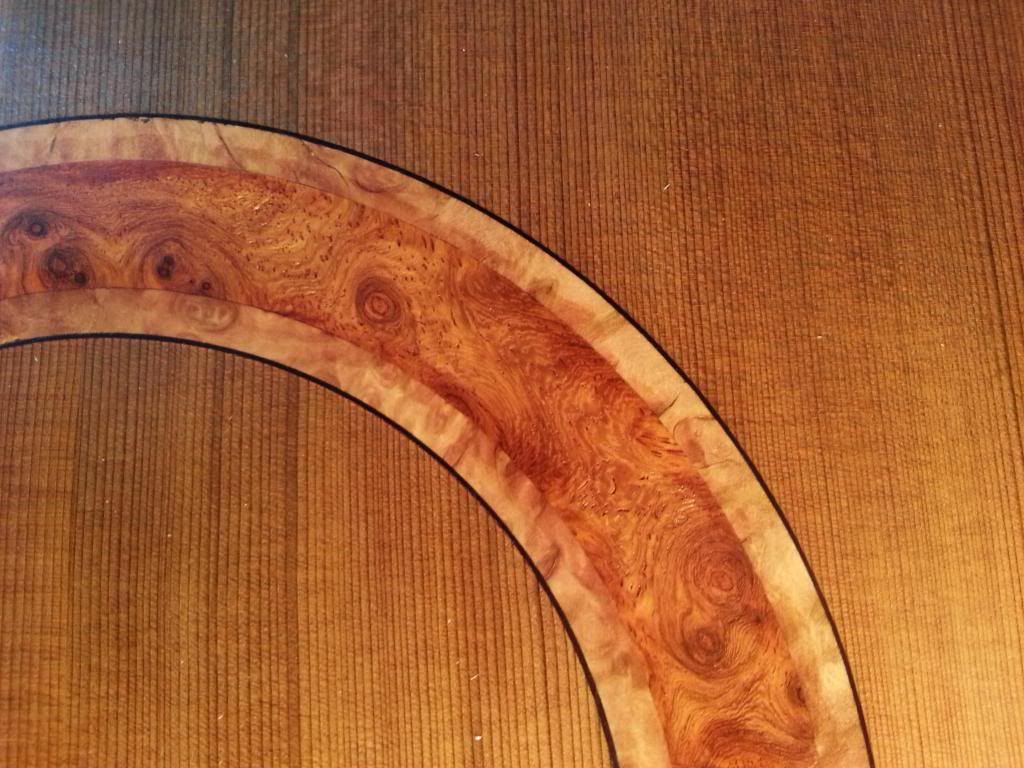 One of the bracing system Daniel Friederich uses (a lot of fitting is involved, very fun to do, but I might not do that again)
The different parts of the guitar, before glueing the top
The inlay on the head is amboyna burl, same piece as the rosette.
Next step : The bindings! Thanks for looking.