It certainly does - smells just like cinnamon!
Yeah I guess they have just as many parts, but compared to my previous guitars, it will be a lot simpler. Plus I'm doing the top, back and fingerboard flat so that makes everything easier.
I don't think I'm capable of being lazy when it comes to rosettes though

This will be my most complex one yet!
So I got the plates joined and took the thickness down a bit and have worked out a scheme for things. I'm going to do a cinnamon theme for obvious reasons. So, inspired by this image
http://cdn.sheknows.com/articles/2011/12/pile-of-cinnamon-sticks.jpg
, the rosette will be a pile of cinnamon sticks scattered around the soundhole! There'll be a couple of black rings in there as well to tie everything together a bit. I might put one of those star shaped cinnamon pods in there as well...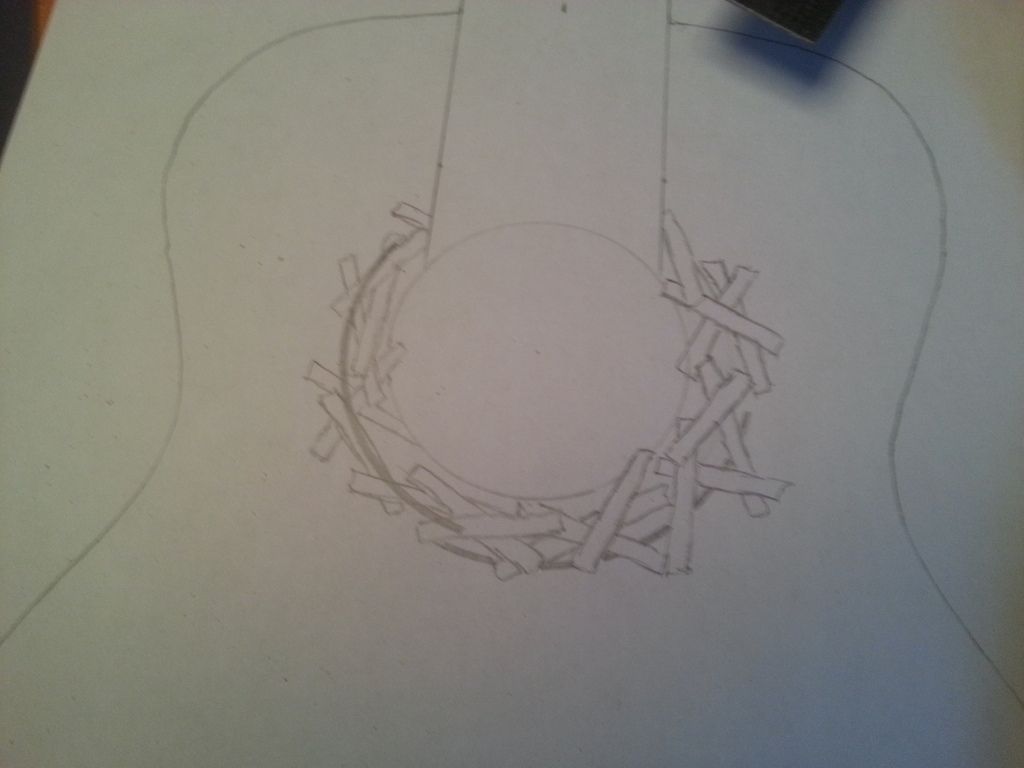 I'm going to have to inlay each piece individually to get the layered effect, and I'm putting ebony powder mixed with CA glue in engraved lines to put in the detail.
The first piece:
The black smudges will get scraped off afterwards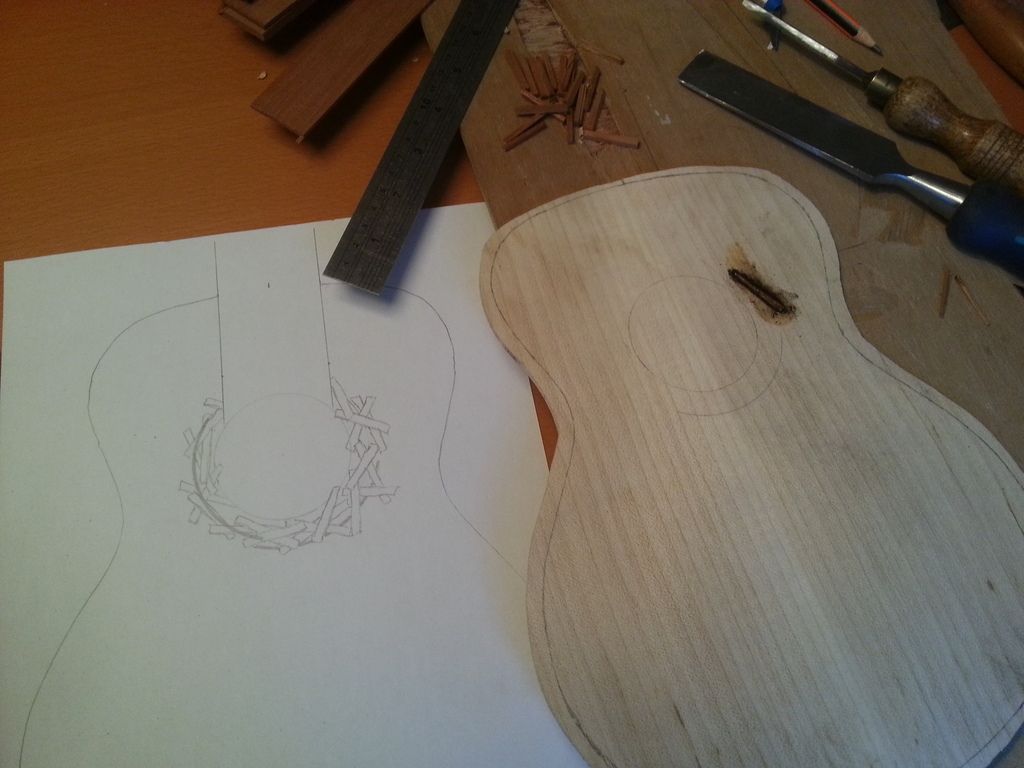 Something like the end effect hopefully!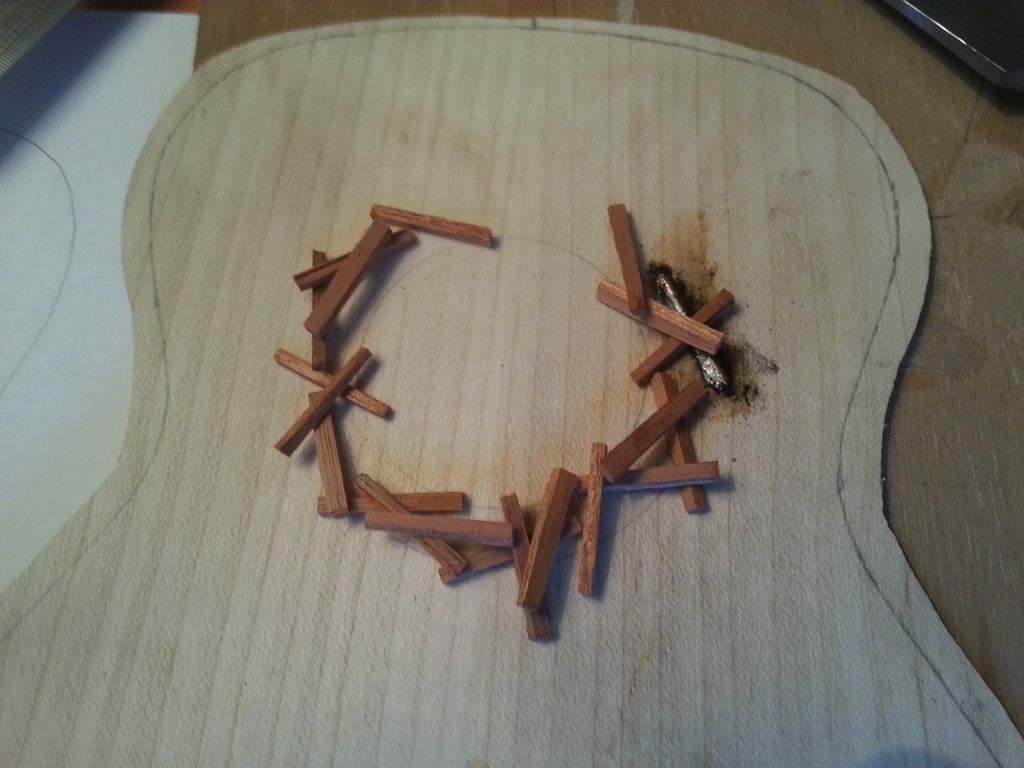 _________________
"I am always doing that which I cannot do, in order that I may learn how to do it."
Pablo Picasso
https://www.facebook.com/FenskeGuitars