I was negligent in keeping this thread up to date. But I've been chipping away at this first build and finally finished. I learned a ton. I had some setback, but I learned from them too. And the end result is a pretty great little guitar that will ship this weekend to my neice's husband. They have just had twin baby boys and hopefully he'll play this guitar for the boys.
I decided on a french polish finish. I didn't use a separate pore filler but tried the pumice method I had read about. It took FOREVER. I'm sure it was operator error but I'll be trying Z-Poxy next time.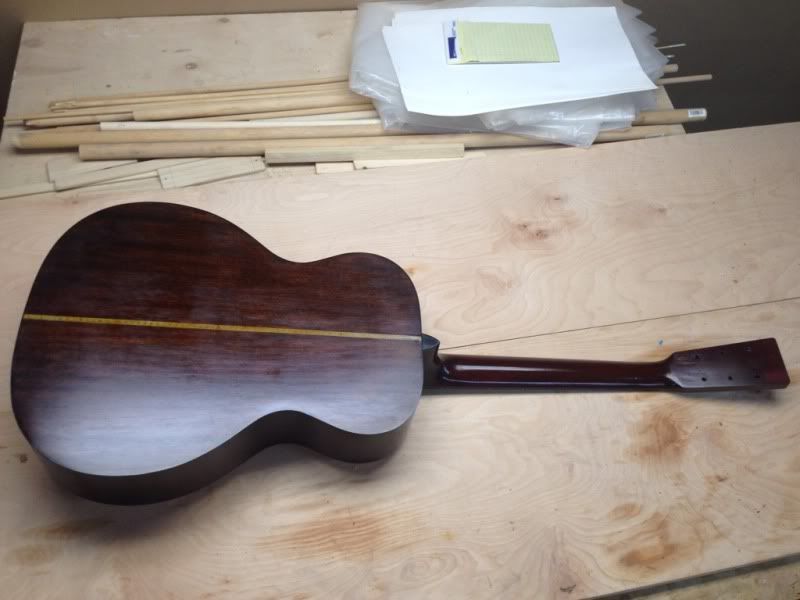 I bought the KMG bridge setter and used the clamp they make as well. It worked really well.
I finished it up then discovered my first major setback.
The neck angle was too shallow. The action was too low. I didn't measure closely enough when I was clamping/gluing the neck on. Grrr....
SO... I figured it would be easier for me to adjust the neck angle if I had full access to the neck angle so I took the fretboard off.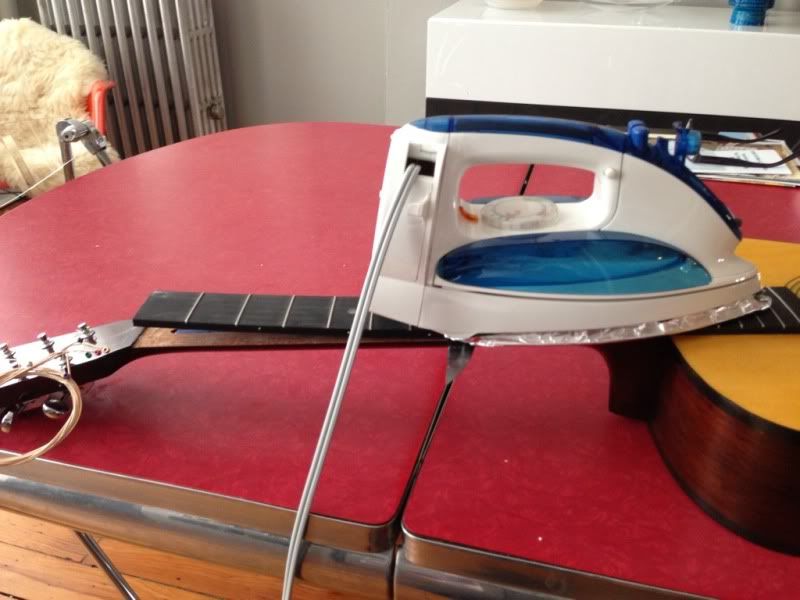 I made the proper adjustments and glued the neck back on.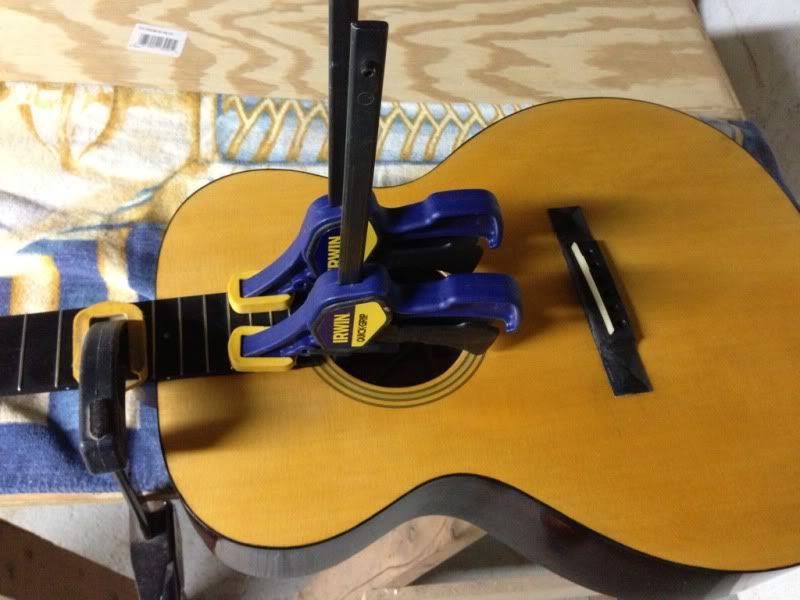 And then it was done!!