Hiya All,
It's my first post here on this great forum, been reading learning a lot here past few years.
A friend who is a resonator/slide player asked me to build a "electric resonator" for him. He gave me "carte blanche" on this instrument, so I went for a hollow (mall)body design.
Don't know how it's gonna turn out, quite sure we'll hear it in the next few weeks (or months).
An electric resonator guitar always intrigued me and finally I've got an excuse to build one.

As this is my first reso-build I got a lot of questions and hoping you guys can help me out when needed.
Anyhow I'll post the progress of the build here in this thread.
Hope you enjoy it as much as I do.
Here we go:
Sides are bend in to shape
Lets see how it's gonna look
"Underneath the coverplate plate look"
Glued the kerfing in
This "hoop" will be holding the cone biscuit cone. I'll be routing out a circle (9.5") to drop in the cone that will sit about 1" from the guitarbody top. (I've measured the depth on a national guitar)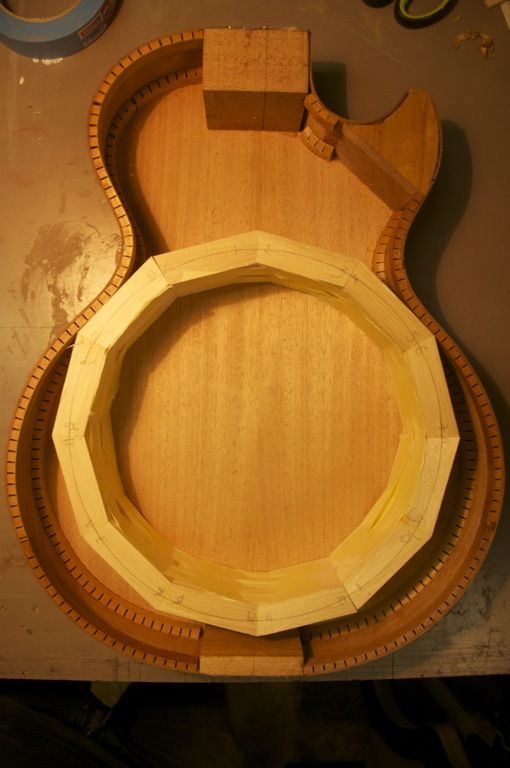 This is it for now, oh yeah... I'll be using a highlander pickup to amplify the resonator and a slightly microphonic P90 PU in neck position.
Anny suggestions/comments are welcome.
Cheers!
Hilko