I've recently gotten back to this project and am making progress. I got the stick glued into the neck and fitted to the body. It needed a couple of small blocks glued on so that the tail screw and the two well screwsheld the neck at the proper angle.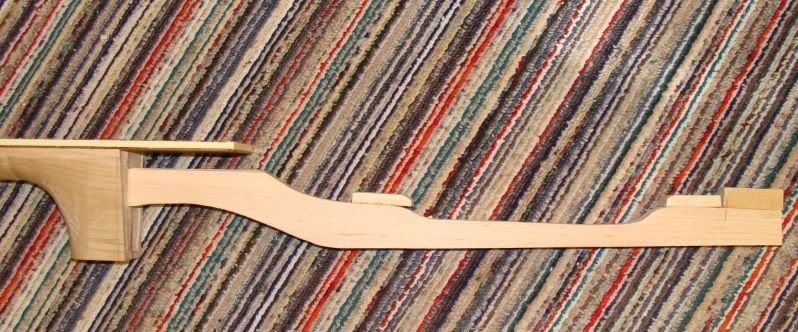 I added an EIR peg head overlay, cut the slots, and used my McKenzie inlay routing machine to do the inlay.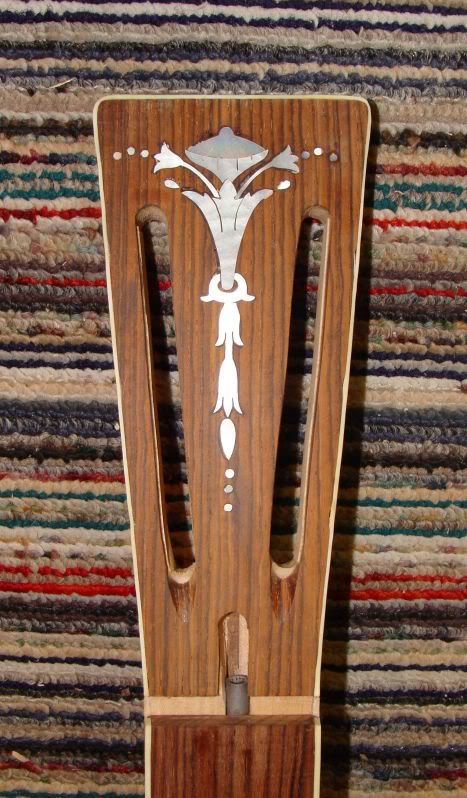 Then I slotted an EIR fingerboard blank, profiled it, bound it, inlaid the dots, fretted it, and glued it to the neck.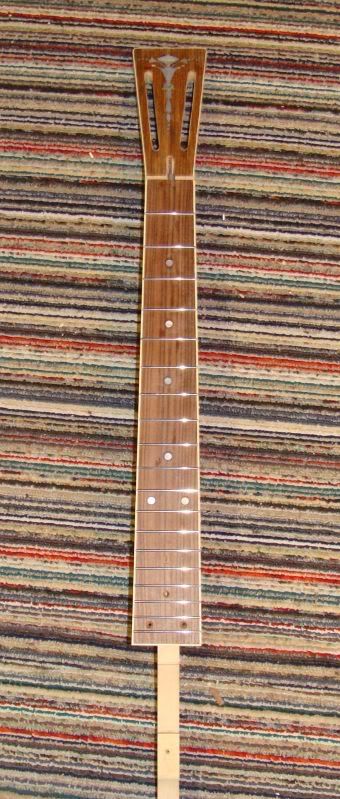 A little more work on thinning and shaping the neck, and it will be ready for some finish.