OK those of you with a number of guitars under your belt (mind those buckles don't scratch the back) can go look at the next topic, but some of the newer builders may be interested in the way I produce a
side
profile
template for a new body shape. As I never buy plans and always make my own body shape I have to do this myself. If you have a radius dish and an outside body mould you have all you need to find the
profile
.
First thing to do is run a piece of low tack tape accurately onto the edge of the mould.
Place the mould into your 15' radius dish, tape towards the dish.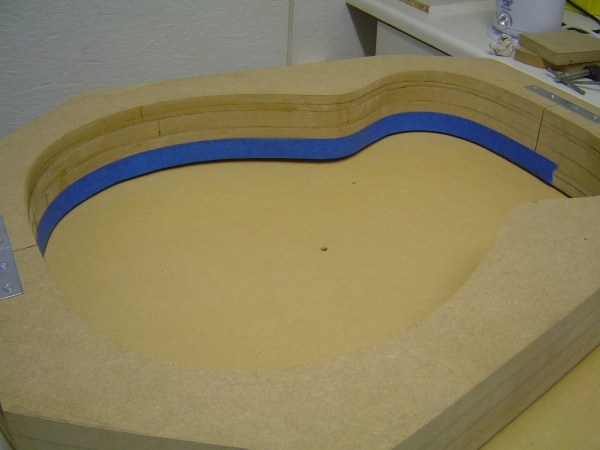 Drill a hole in a scrap piece of wood, round the end off, with a pencil pushed through the hole, run this around the radius dish marking the
profile
onto the tape.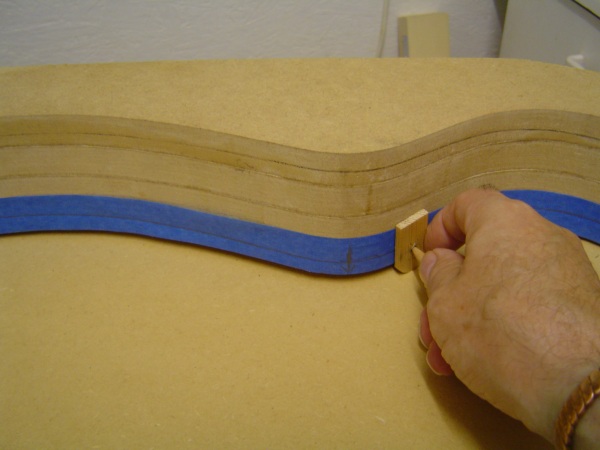 Make sure that you mark the waist and the bottom edge and also the join at head and tail.
Remove the tape this will now have the
profile
of the back edge of the
side
on it. I then stick this tape onto heavy paper and cut to the line giving me a paper template. I also do this for the top
profile
so that I have a paper template of the final
side
shape with the top edge perpendicular to the ends and with the the back
profile
having the correct taper.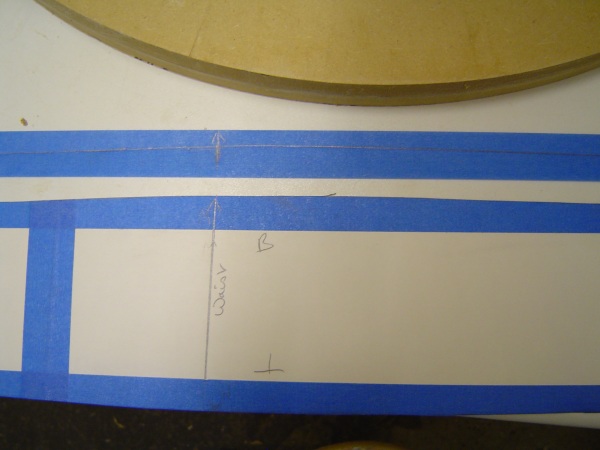 Use this paper template to cut a solid template from hardboard, MDF, whatever you like. This is then used to mark the
side
and cutting the
profile
before bending. Don't forget to also transfer the waist reference mark.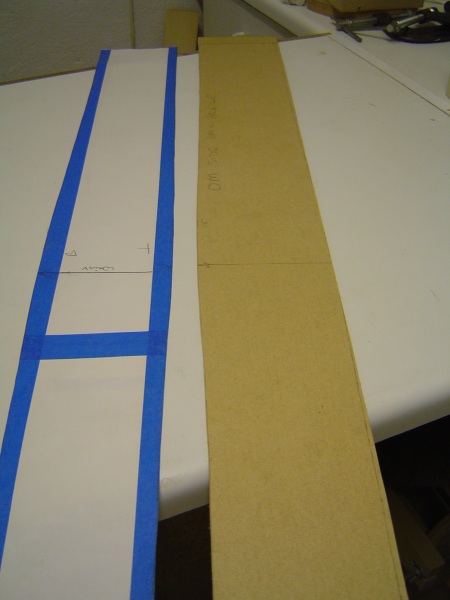 I use the paper template to mark the top
profile
after bending so that I can roughly plane to the line before rotating in the sanding dish.
Hope this helps.
Colin