Back and Side sets
I will start with a few Cambodian Beng sets. This wood is difficult to find. Similar in density to Brazilian rosewood. Very stabile, easy to bend, and excellent workability. All of this wood is 20+ years air dried. I have built with it, and am very pleased with the results. The first 2 sets are sister sets to the one Colin Symonds built with. The remainder are a variety. This wood all cost me the same, so I will price all sets the same, $88.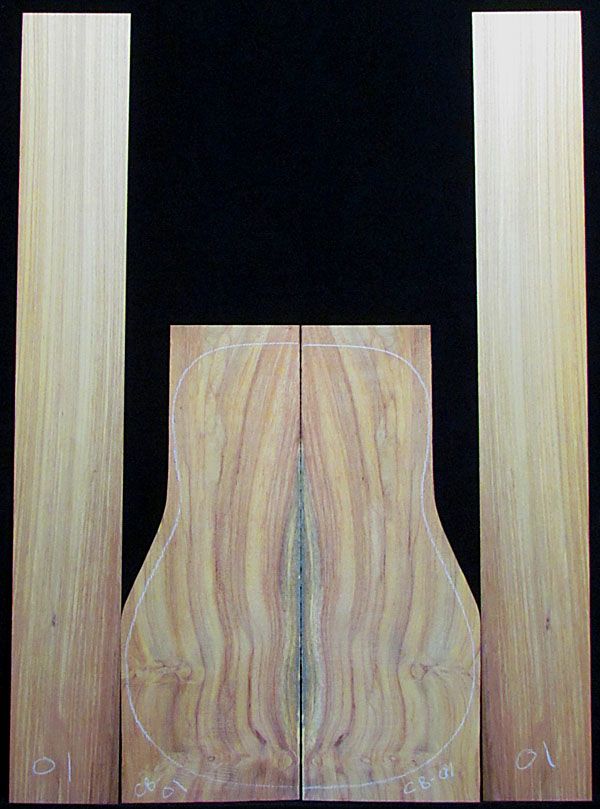 CB-01 $88
Backs 6 -8" wide x 21 ¾, sides 5 x 36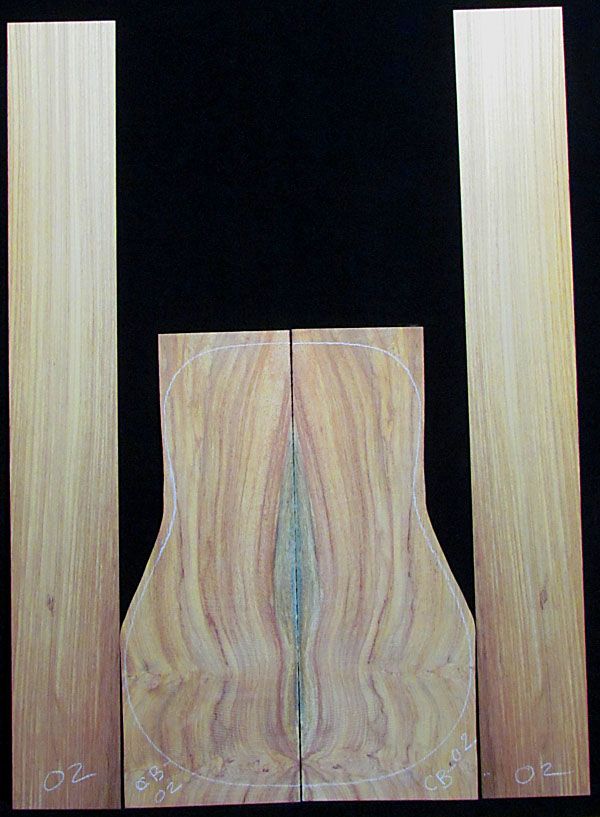 CB-02 $88
SOLD
Same size as above set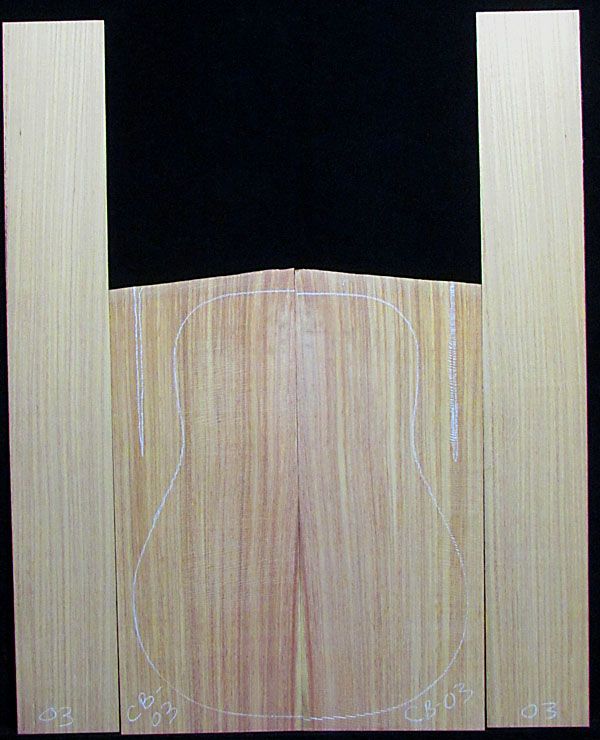 CB-03 $88
SOLD
Backs 8 5/8 x 21 ¾", sides 4 7/8 x 34", cracks far outside of pattern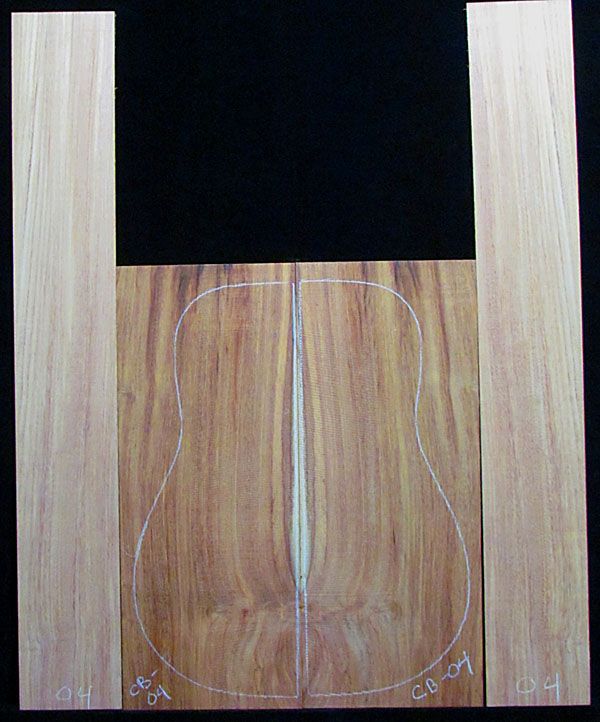 CB-04 $88
Backs 8 ¾ x 21 ¾", sides 5 x 34"
CB-05 $88
Backs 9 x 22", sides 5 x 34"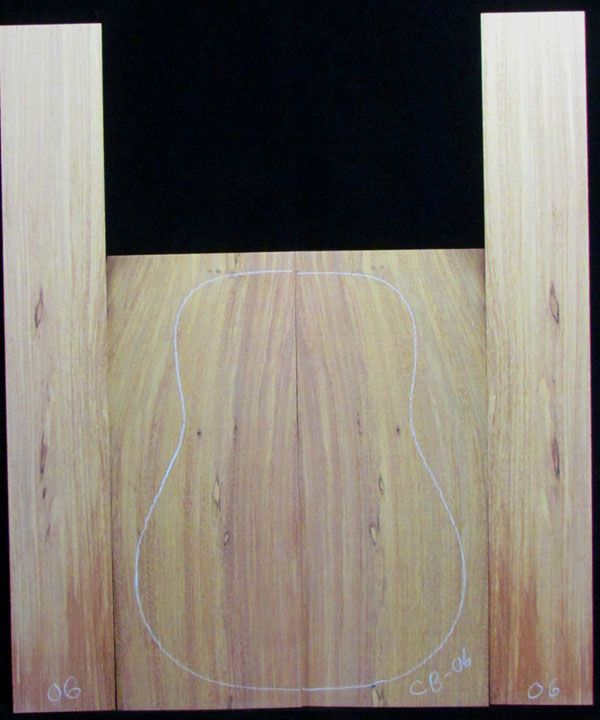 CB-06 $88
Backs 9 x 22", sides 5 x 33 ½"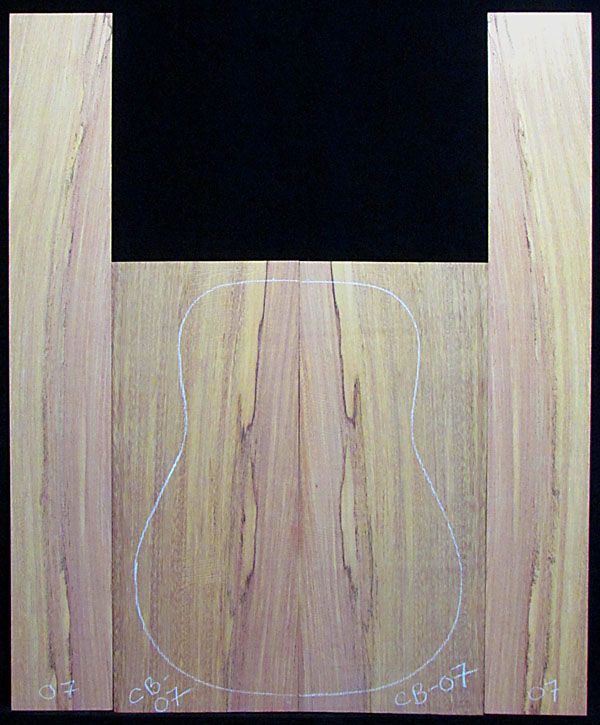 CB-07 $88
Backs 9 x 22", sides 5 x 34"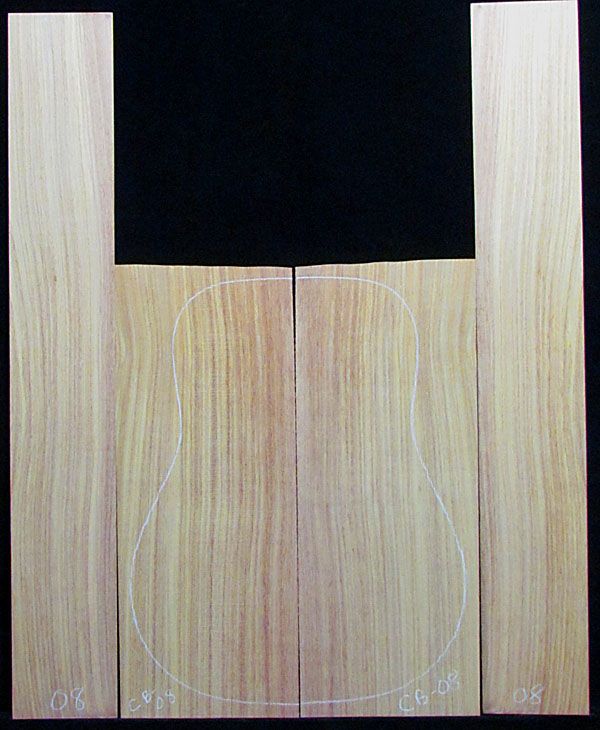 CB-08 $88
SOLD
Backs 8 ½ x 21 ½", sides 5 x 34"
Next a couple of high grade cocobolo rosewood sets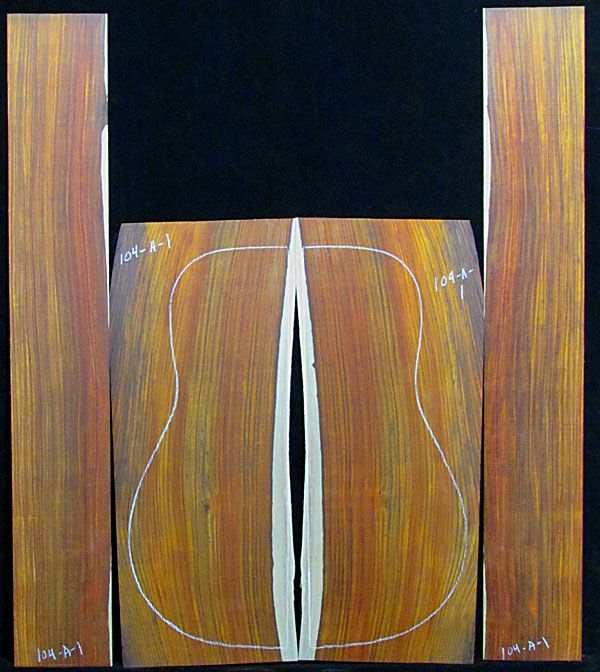 Coco104-A-1 $206
Backs 8 ¾ x 22", sides 5 x 33". This is a very colorful perfectly quartersawn set with a center sapwood blaze. The sides appear to be from another billet from the same log as the backs. Air dried since 2004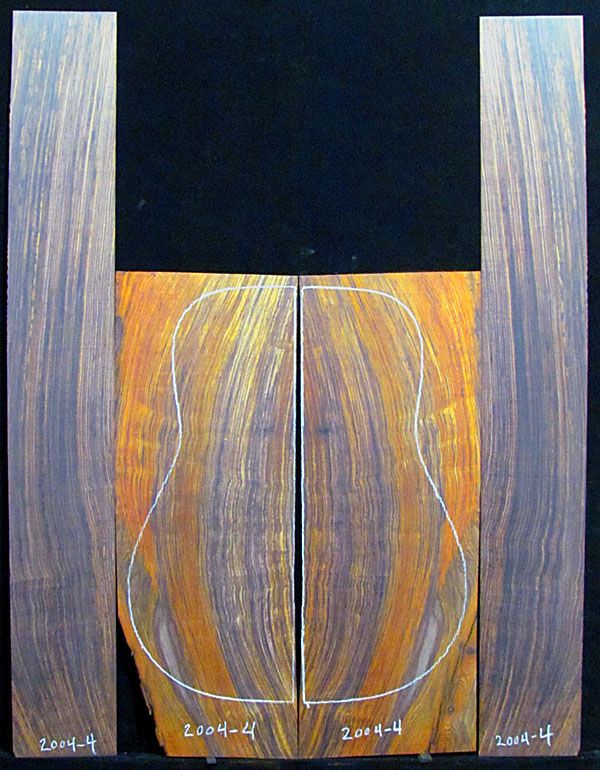 Coco2004-4 $258
SOLD
Backs 8 ¾ x 23 ½, sides 5 x 36". Cut from a mostly air dried log that I purchased in 2004. Absolutely amazing figure and color. The sides WILL match the back in color under finish. I know because I have built with this wood. This is from my best coco and I am offering this set from my personal stash (saving some for myself)
Now, for the luthier who has everything. Snakewood in sizes wide enough to squeeze out a full sized 2-piece backed set from is almost non-existent. I will share this jumbo sized one from my private stash.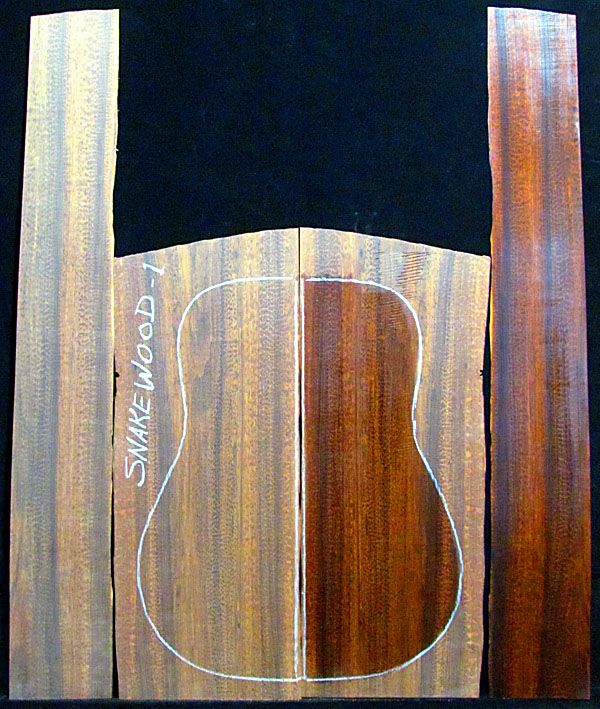 Snakewood-1 $1,500
This exceptional set has backs and sides cut from the same log. Backs are 9" wide by 23" and sides are 5 – 4 1/2 " wide by 34". Air dried wood, I am not sure how long, I have had it for 5 years. I have never seen a snakewood set this size anywhere, and I have looked a lot.
Just a note on bending snakewood. First of all, this wood feels more like metal or glass than wood. It is
very
hard and dense. I suggest thinning the back to no more than .085-.090". Do not attempt to bend the sides thicker than .080", .075 on a tight cutaway. This wood is very strong, so thinness is not a problem. I have tried bending the sides dry, but it is difficult and there is springback. Solution - soak sides in hot water for 1 hour prior to bending. Bend at 325 degrees. Bends very easily, stays flat across the grain, and no springback. I even took a dry side that I had bent as a regular side, soaked it to straighten it, and then bent it as a cutaway - worked perfectly.
Thanks for looking

Grant