Kent - I went to your site and must say that your neck sander is quite the real deal!
I was wondering if you had thought of using high mole weight HDPE on the dead head corners to reduce friction?
[QUOTE=Kent Chasson]
I use this dead head sander (idea borrowed from Charles Fox) for the neck and a spindle sander chucked in a drill press for the heel.
For final shaping of the transitions, I have an extra set of rubber spindles I use by hand. Varying sizes of sanding spindles is a great way to get the transitions fair.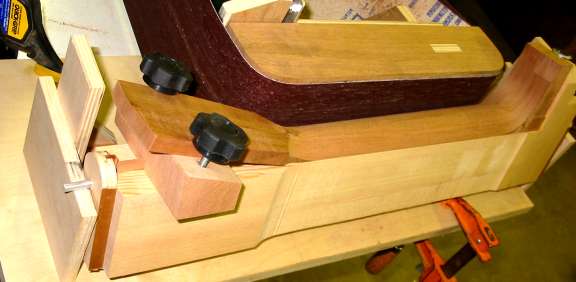 [/QUOTE]
Thanks,
Steve
and Mcain - sorry if this is a hijack!