Hi All,
Well, I've finally completed my first guitar. It has a headstock inlay of our dog Shiner, exquisitely done by Paul Bordeaux.
Details of guitar :
Cedar top, 4 piece, from old house siding, wormholes and all
Walnut B/S
EI rosewood binding
WB purfling scheme
OM shape, deeper body depth
Mortise and tenon, bolted neck attachment
Cocobolo end graft
Bridge shape/design ala Mayes (great DVD's should have got them before I started)
Tru oil finish, 10 coats (not final polished) over ZPoxy and Shellac
1.87" nut width (I wanted a wider neck, I'm not really an experienced guitar playr and didn't have a clue as to how wide was too wide <G> I'm getting used to it though
She sounds like a guitar, plays nicely and most importantly, with the Shiner inlay my wife likes it (thanks Paul)!
By the way, Paul did this inlay from a photo I sent him shown below
Original photo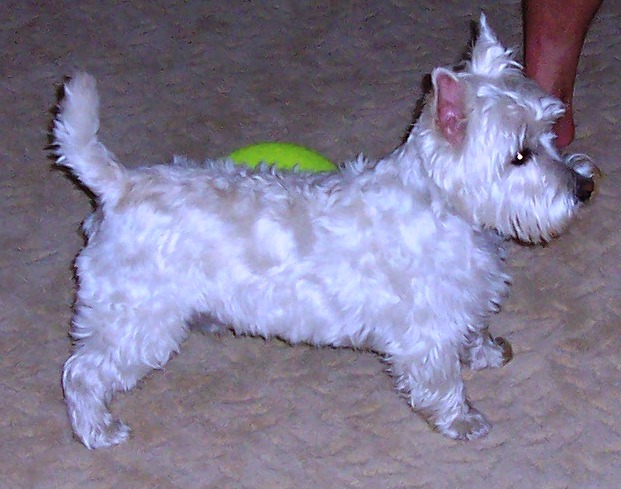 Inlay closeup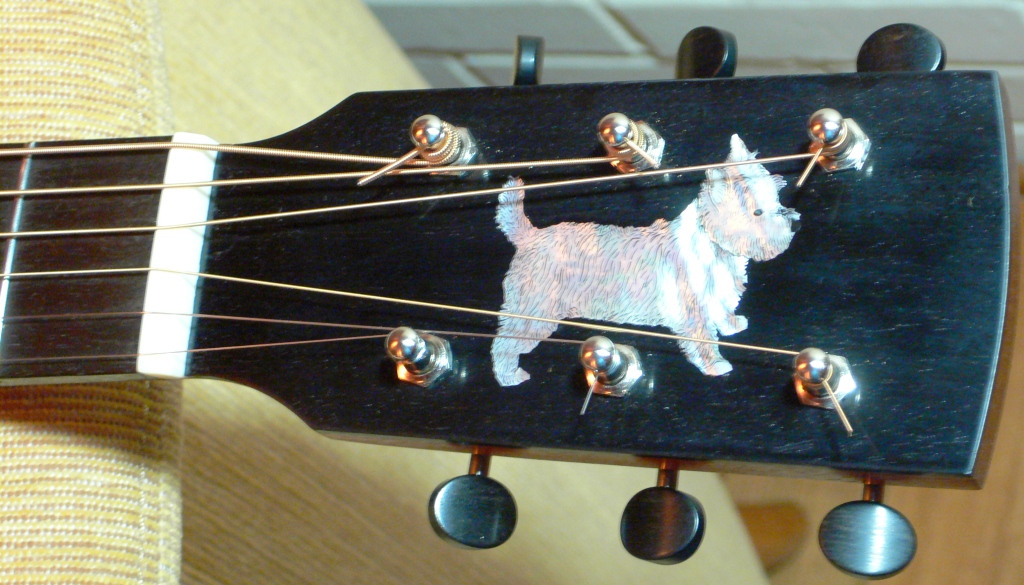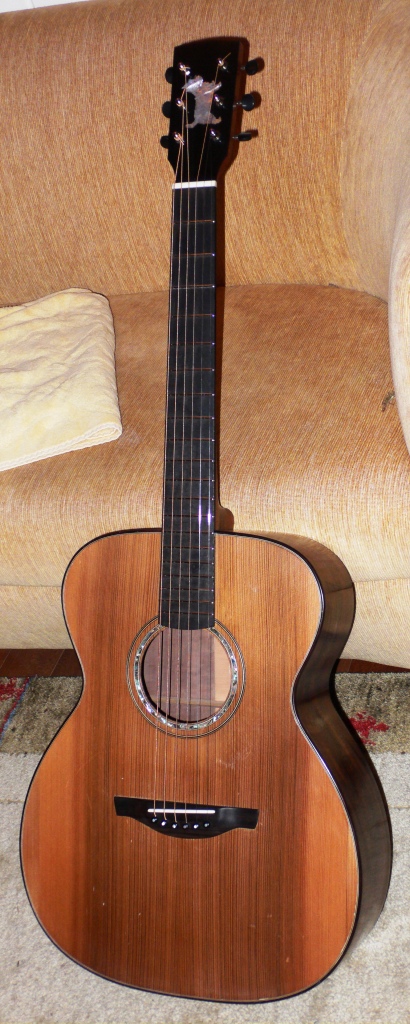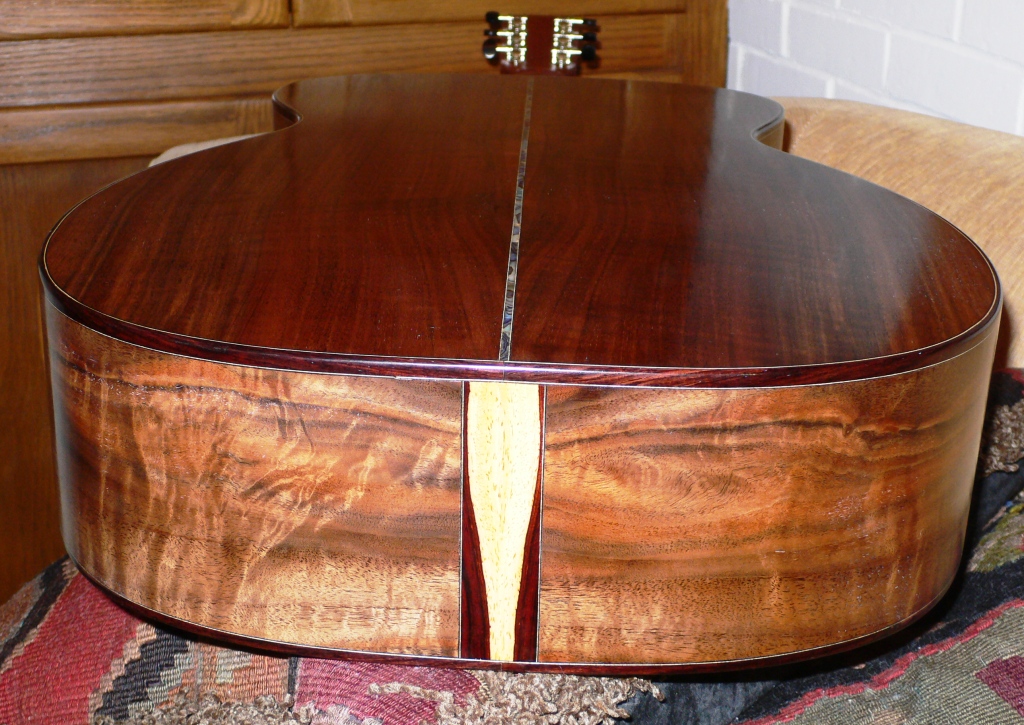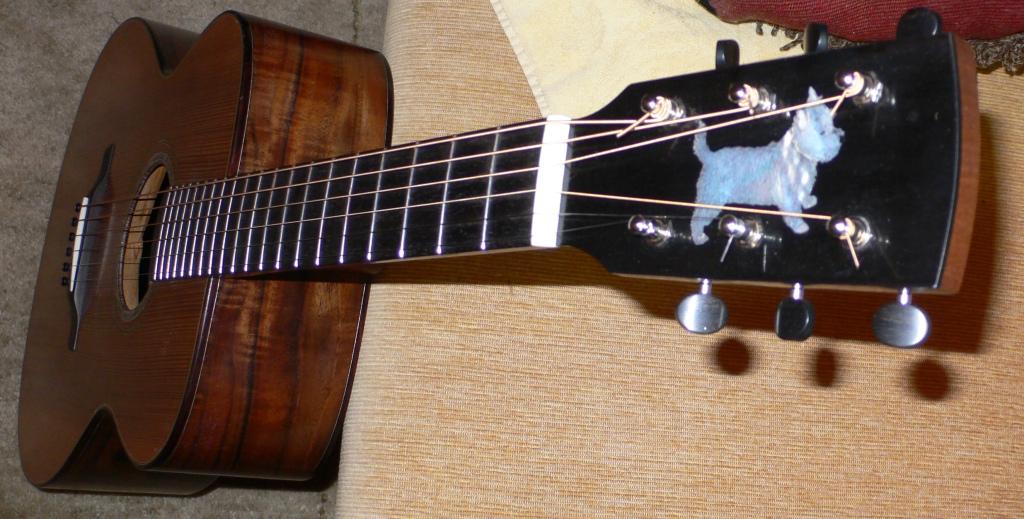 Thanks for looking; without the resources of the OLF, this guitar probaby would never have been completed. You've all provided valuable information and more importantly, inspiration. All the mistakes on this guitar will be rectified on others.
I was particularly annoyed at the top. The old cedar was soft and I managed to tear out some of the soft grain peeling up the binding tape (I didn't learn 'til later from you guys that a coat of shellac protects!) But what's done is done.
Now off to play!
Pete