I decided to try Rockhard. I didn't pore fill with Zpoxy because I wanted the amber cast of the rockhard without the influence of the epoxy. The pores are getting filled, but I'm wondering if it is worth it. I'm wiping thin coats of diluted Rockhard on for base coats, 2 a night, sanding the next day, and adding 2 more coats until I have a nice filled and level surface. After that, I'll spray a couple of thin coats on and hope to level and buff out.
These shots were taken several hours after the second coat was applied. I like the rockhard on the adi and myrtle, but the amber tone doesn't do much for the bubinga. I don't think it hurst anything.
Adi on Myrtle (baritone)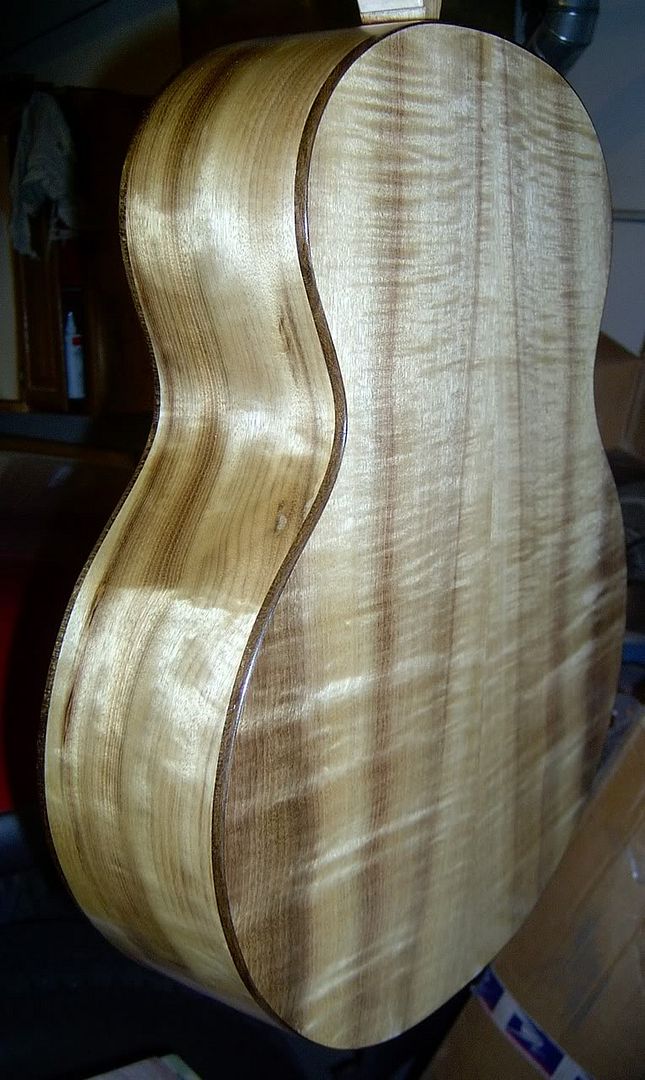 Adi, spalted maple rosette, zirocote bindings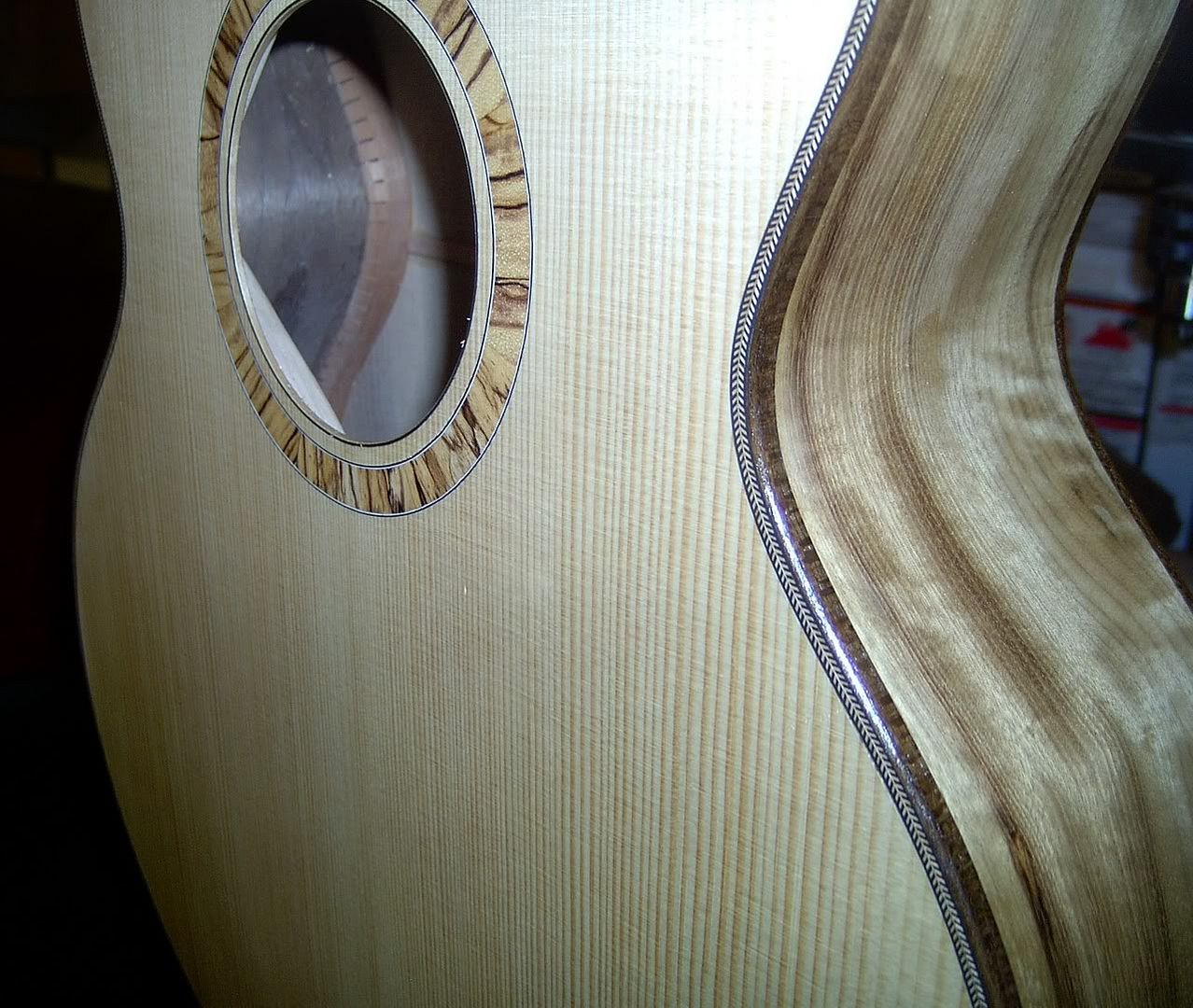 zirocote headplate and fretboard.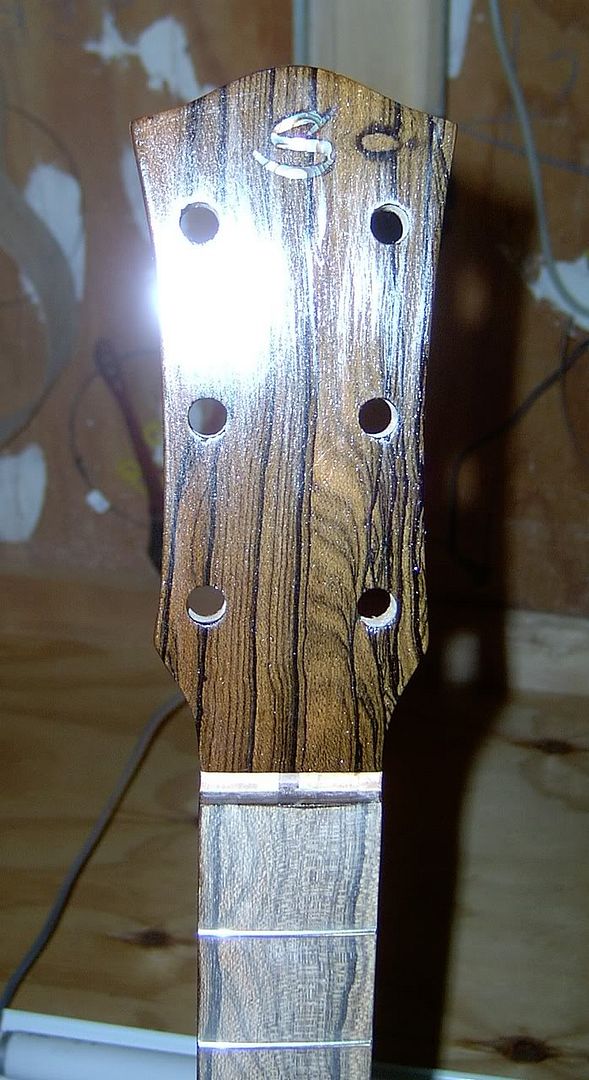 Mahogany/oak/walnut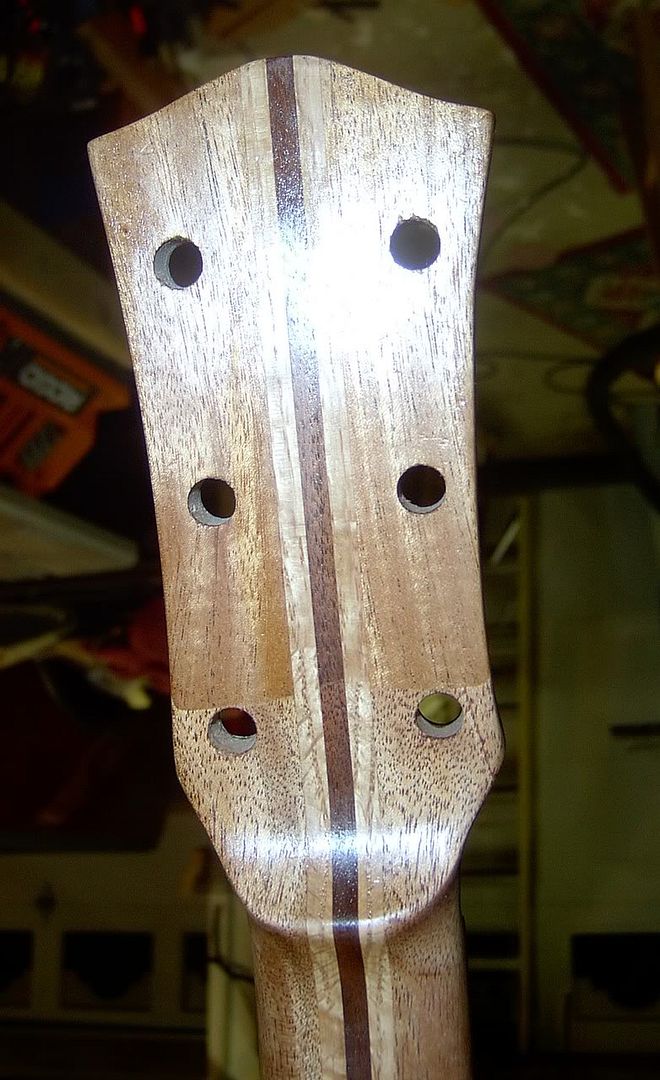 Adi/bubinga/maple
Bubinga