Heath, Thanks, You are right, I'm trashing my bagger and using the pieces to put this cyclone in operation. Frankly, if it works at all, it has to beat the bag.
I have this keen sense that it will work, especially after building my little dust sucker, pictured below: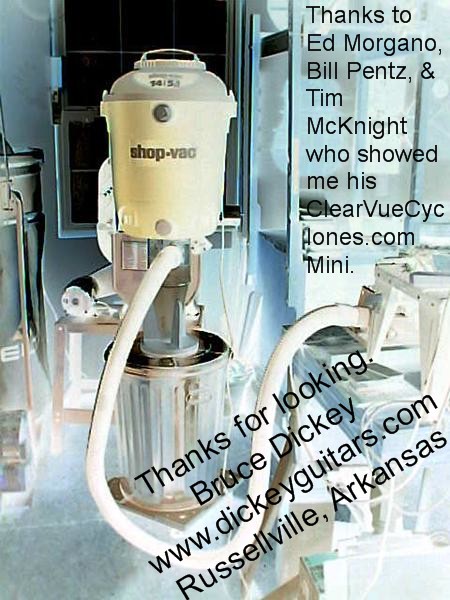 This thing is a toy in comparison. So, what kind of cyclone do you have Heath?